Mikell Farm

Performance Horses

Mikell Farm

Performance Horses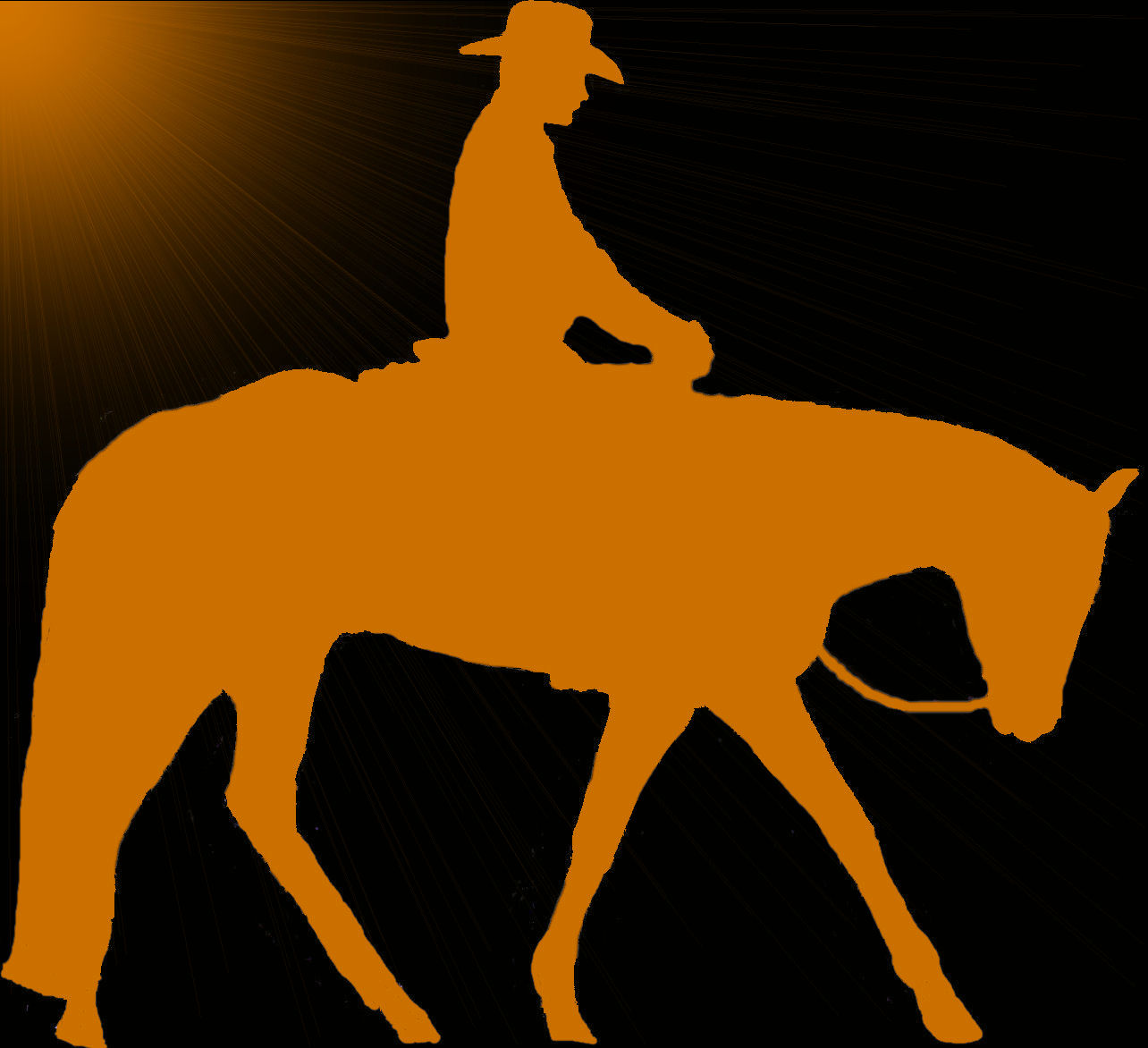 This page was last updated on: September 18, 2018
Kelley & Mike Livelsberger

435 E Canal Road York, PA 17404   

717-880-8571

mikellfarm@juno.com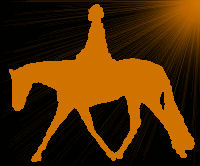 Instruction  Western & English

Rates

Private lesson 1 hour - $45.00

Group lesson 1 hour -  2 or more people - $35 each rider

Little Tyke Lesson 30 min. – ages 6 & under Lead Liners Only - $30.00

Show Team Lesson - $45  Group  - 1.5 hours.  Will be for students that are showing only.  This lesson can be used as your regular weekly lesson.  In the case that a rider needs more specialized attention a private lesson will be suggested. I will be offering 2 show team lessons per week – space will be limited.

Lessons will be a set day/time each week.  Cancellations must be made at least 1 day in advance. 

We strongly believe that the early years in horsemanship are the most important and strive to offer the best lesson horses in the area (all are proven show horses) and keep our rates competitive so that riders have the opportunity to start their riding careers on the right foot.  We largely cater to  4-H and open show riders of all ages.  We have a pretty even split of youth and adult riders including select riders over 55.   Over the years we have had students go on to compete at  breed shows and rated shows including zone finals.  We work with lots of first time riders and also people that have had bad experiences in the past. 

We offer both individual instruction (private lessons), group lessons and show team lessons.  This offers the student the ability to pick the riding opportunity that suits them best. 

We offer showing opportunities at different levels to accommodate the riders skills, and confidence level.  If you are riding for pleasure or show we teach the same skills, encouraging confidence, all while have a great time with an animal you love. 

Every rider will learn how to properly groom and tack up their own horse.

Riders are also taught how to handle the horse safely on the ground including  proper tying methods and leading at the walk and trot. .

Mikell Farm specializes in instruction that is very positive and a fun experience!  Our goal is to take a horse and rider and mold them into a team that works together.  We offer instruction in both western and  english.   We cater to both the pleasure rider that wants to improve their skills or the show rider that wants to progress in competition.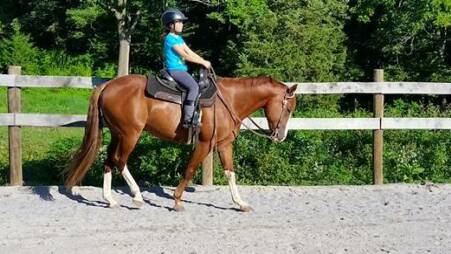 Use the tabs above for more information on each disipline.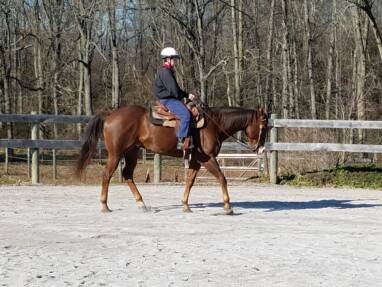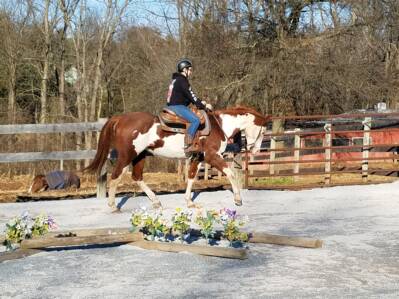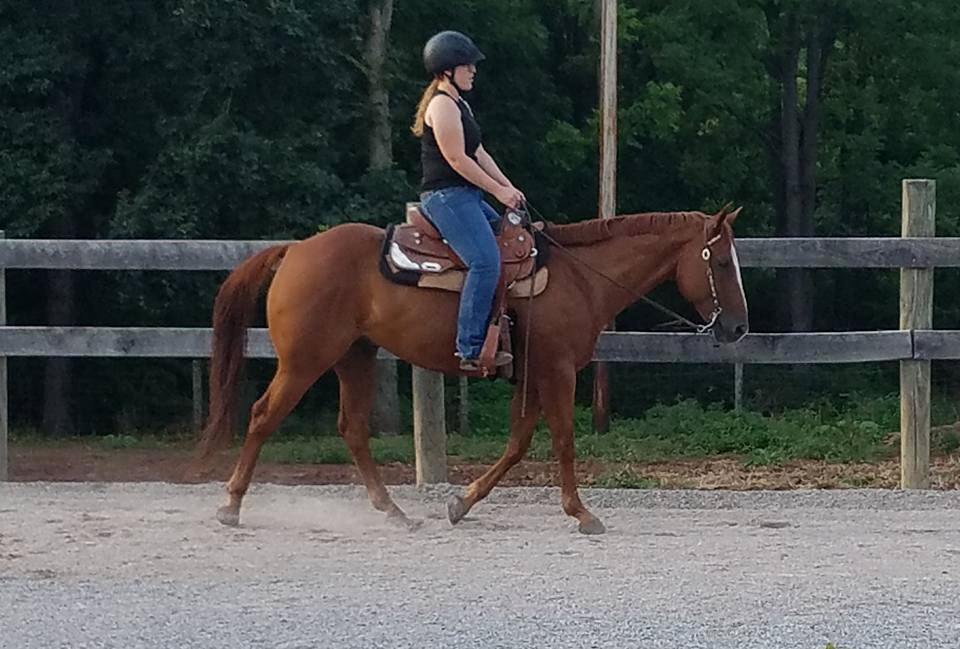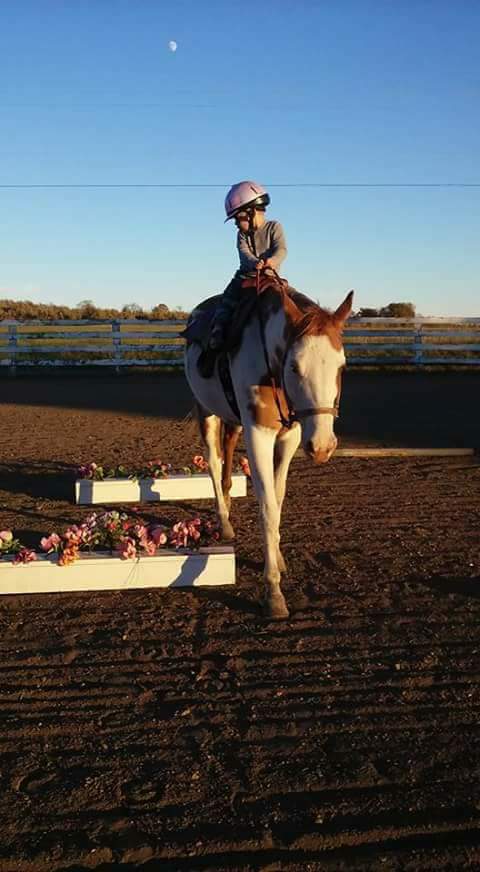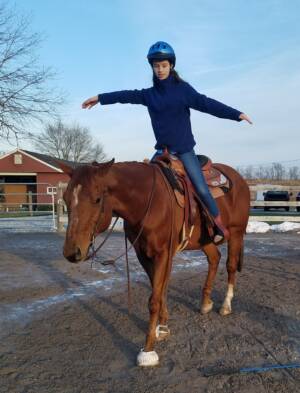 Our lesson program is currently full.  Check for availibility in the spring.