Mikell Farm

Performance Horses

Mikell Farm

Performance Horses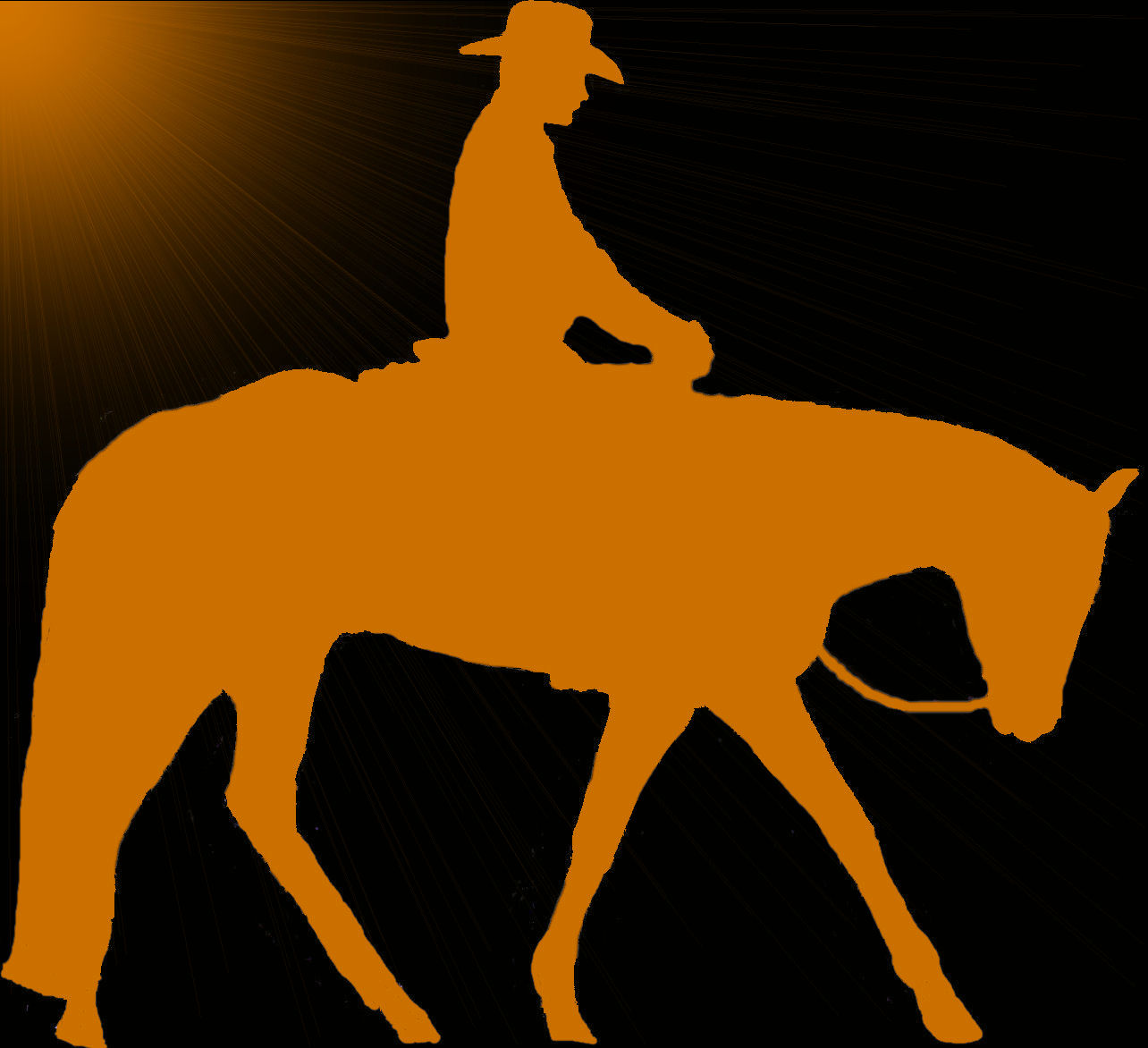 This page was last updated on: February 9, 2016
Kelley & Mike Livelsberger

435 E Canal Road York, PA 17404   

717-880-8571

mikellfarm@juno.com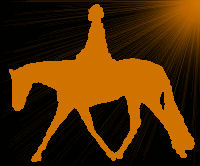 Hunter Over Fences classes look for a calm disposition, good manners, smooth gaits, steady way of going, and pleasant and efficient jumping ability— but must do so with style, presence and superior technique. Conformation, athleticism, disposition, and jumping form all combine to define a winning show ring hunter.  We do limited over fences work at Mikell Farm, mainly jumping for Hunter Hack and beginner jumper riders.  We concentrate more on the stock horse classses  rather than hunter classes.

A wide range of divisions and classes is offered for hunter riders in today's show ring, both over fences and on the flat. Additionally, hunter classes exist for virtually every breed of horse or pony and for any level of rider.

.Hunter hack is a type of English pleasure class where exhibitors in Hunt seat tack and attire perform on the flat at a walk, trot, canter and hand gallop, and then jump two low fences.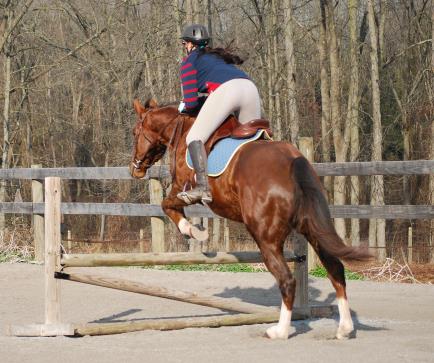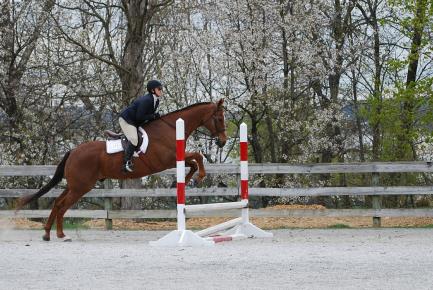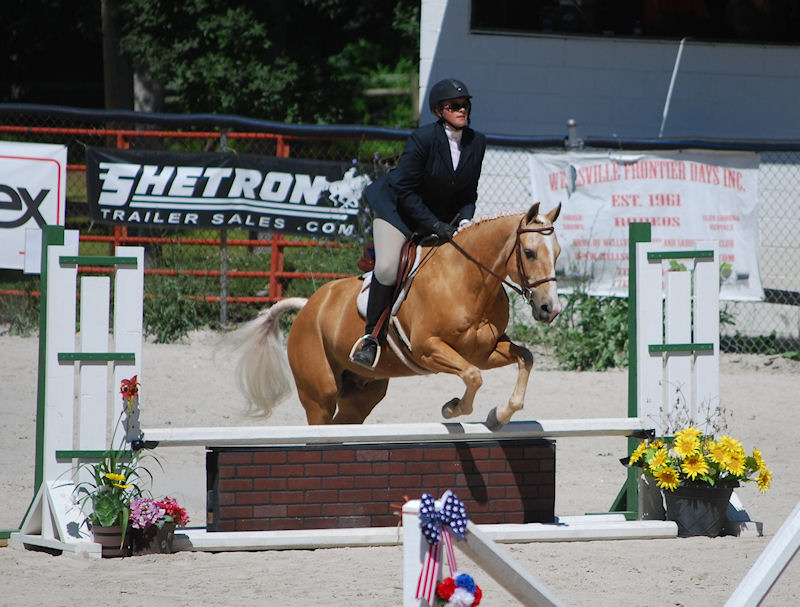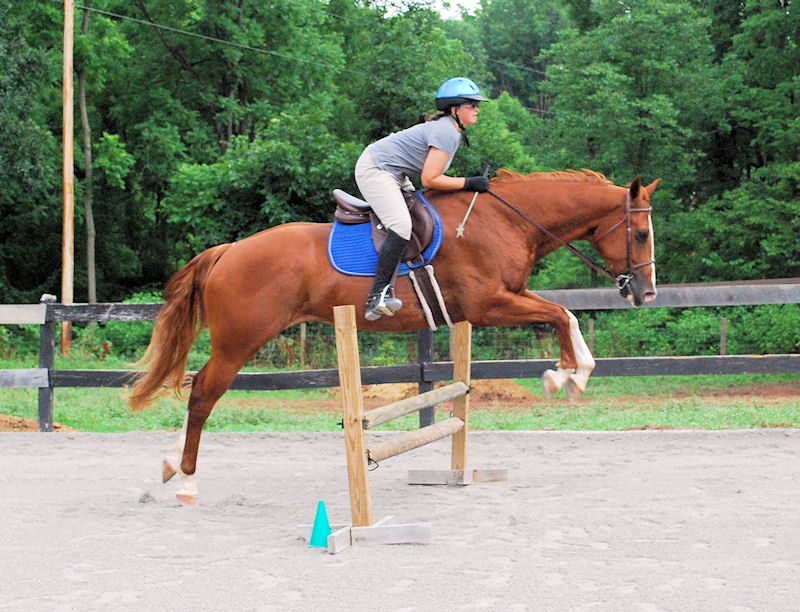 .The desired horse in this competition is to resemble a quiet, well-mannered working hunter.  Classes are  scored on their manners, gait, and conformation, as well as their ability to jump with an even arc and stride over the center of the fences