Kelley & Mike Livelsberger

435 E Canal Road York, PA 17404   

717-880-8571

mikellfarm@juno.com

Horses For Sale    June 25, 2019         

Mikell Farm   Performance Horses

Cisco

14yo   Bay & White Gelding 15.3 h (not registered)

This nice big bodied gelding came out of the west.  He was used as a family trail & 4-H horse.  He rides both english and western and has all the gears including a stunning trot that just floats. Great one handed neck rein, rides on a loopy rein.  Suitable for a beginner or novice rider. He will also quietly trot over crossrails with no issues.

He is extremely sweet and LOVES attention.  He is the first one to greet you at the fence or whinny when you come up the driveway. Ties, loads, hauls with no issues.  Super for the blacksmith. Current on vaccinations, worming and farrier.  He is ready and waiting for his new home!

Update 6/10/19:  Cisco failed a vet check due to a small Squamous cell carcinoma on his left eyelid.  Due to this issue we are reducing his price in the hopes that we can find him a great home that is willing to deal with this issue.  He has no issues with it currently except for a bit of a watery eye if you don't keep a fly mask on him.

$6500  Price Reduced to $2500 OBO

More photos and video will be available soon!

IZ Trouble

2015 APHA Sorrel Tobiano Gelding 15.2+h

Sire : Investment Zippo  Dam Promoters Miss Honey (Invester Bred)

Junior is a really nice show prospect that we are currently using in our lesson program.  He has been very well started, jog is about finished, lope is coming along very nicely.  He has a beautiful trot an canter and would be a outstanding HUS horse and since we do not do much english as a barn we have decided to put him up for sale. He is also doing equitation patterns, trail and starting showmanship. 

He was a rockstar at his first show with a novice adult rider. Placing in all of his classes.   He is very laid back and easy going, loves attention great for clipping and all show prep.  Loads and hauls like a seasoned horse.

Will be used in our lesson and show program until sold.    Current on everything.

$5000

The Jazz Asset

2002 AQHA Sorrel Gelding 16h

Sire : Investment Asset  Dam: The Jazz by Scotch Bar Time

Al is a finished all around horse with AQHA points in Halter, HSE, HUS, Showmanship, Trail, Horsemanship, and the pleasure. He has a total of 33 AQHA points.  He was shown both AQHA and at the larger open show with tons of championships and year end awards. He is a rockstar at showmanhip and can still easily halter at his age with no issues.  He loves attention, will turn out with anyone.

He is a awesome guy but does need a show knowledgable rider as he has a ton of buttons. He was my personal horse since 2017 who I showed when possible and used lightly in my lesson program. He is a great w/j small fry horse.

If you are looking for a been there and done that guy he is it!  Current on everything and ready to go show. Sound with a little hock maintenance. No vices or issues! 

$5000

Wrangler

2010 AQHA Gelding Papers Lost

15.3h Big Bodied Sorrel Gelding

This well broke gelding wants to be your best friend. He is super friendly with great manners.  He was shown in the western events as a young horse, but has mainly been trail riding for the past 2 years. His previous owner has some medical issues and had to sell his horses.  He is unable to find Wranglers papers, at this point they are not recoverable. He is Zippo Pine Bar and Skippa Star bred.

He stands quietly at the mounting block and has a good jog and lope, one handed neck rein, spins, backs.  With a bit of a tune up he could easily go back into the show ring.  He has lots of trail miles, is not spooky.  He loads, hauls, ties like a pro. Good for clipping and a bath.

He  will be used in our lesson and show program until sold.    Current on everything. Sound with no vices or issues.

$6500

Levi

2008 AQHA Gelding

15.1 1/2"h Big Bodied Sorrel Gelding

This is one fancy well broke gelding that is a joy to have in the barn. Levi is super handy broke ranch horse that has the smoothest gaits ever.  He jogs and lopes on a loose rein, very light one handed neck rein, has a big stop, backs, side passes, turn arounds you name it he does it. He has a longer ranch horse stride but is very adjustable.  This gelding came with Wrangler and like him his papers have also been lost.

He does all the trail obsticals including the rope gate, walk and jog overs, box, etc.  He would be a outstanding candidate for ranch horse shows or western dressage or a fantastic broke trail horse.  

He falls asleep clipping, loads hauls ties great.  Sound with no vices or issues.

$4500

Taris Madame Leo

2004 AQHA Palomino Mare

Sire: Mr Tarti Ashwood Dam: Doc's Madame Leo

15.1h

This stunning mare has the looks and skills to do whatever you want.  She had a bunch of reining training as a young horse and is just super broke, goes in a beautiful frame, works off your legs, and is a great mover.  She has been trail ridden bunches and is a point and shoot kinda girl.  

This special girl would be able to easily go back into reining, ranch horse or western dressage with ease. She is a worker bee and loves to be challenged and is just stunning to look at!    Don't miss out on this one - she will not last long.

She is up to date on worming, vaccines, farrier and dental.  Don't let this great mare slip away!  

$4500

Woody

15yo Bay Grade Quarter Horse Gelding 15 hands

This horse came to us with a history of being a trail/ranch horse, but he NEEDS a job as a Hunter.  He is a outstanding english lesson type with a great trot and smooth canter that just rolls around.  He will also jump easily.  He does have a bit of a neck rein, easily gets both leads, has a snaffle soft mouth. Sound and is barefoot!  Loads and hauls like a dream.  Stands in crossties.  Only issue is that he likes company during turnout, but rides quietly alone in the ring or on the trail. 

Woody is priced reasonably as we have new horsews coming in the begining of July as we would love to find him a great home.  Recently wormed and vaccines updated.

$3000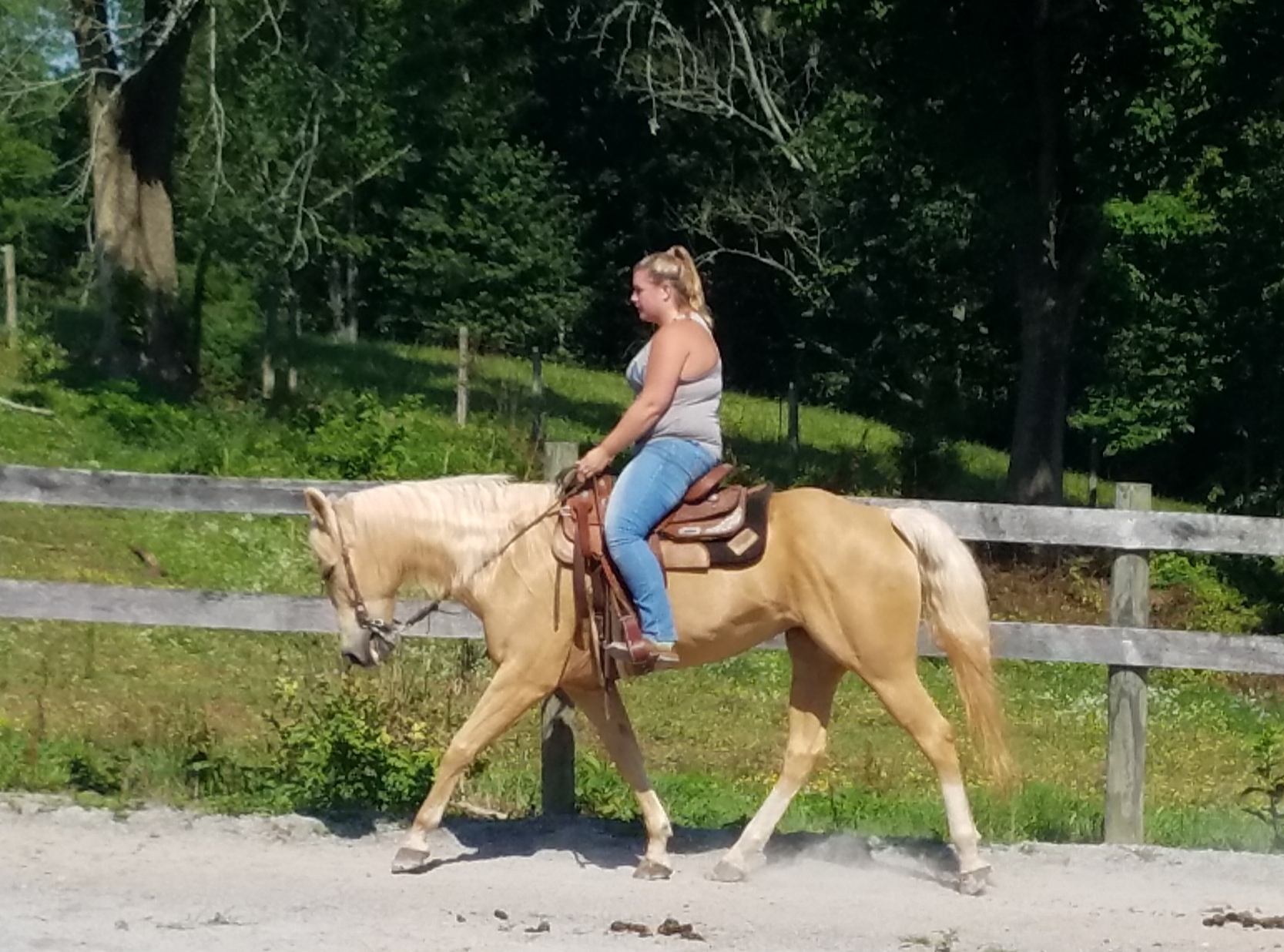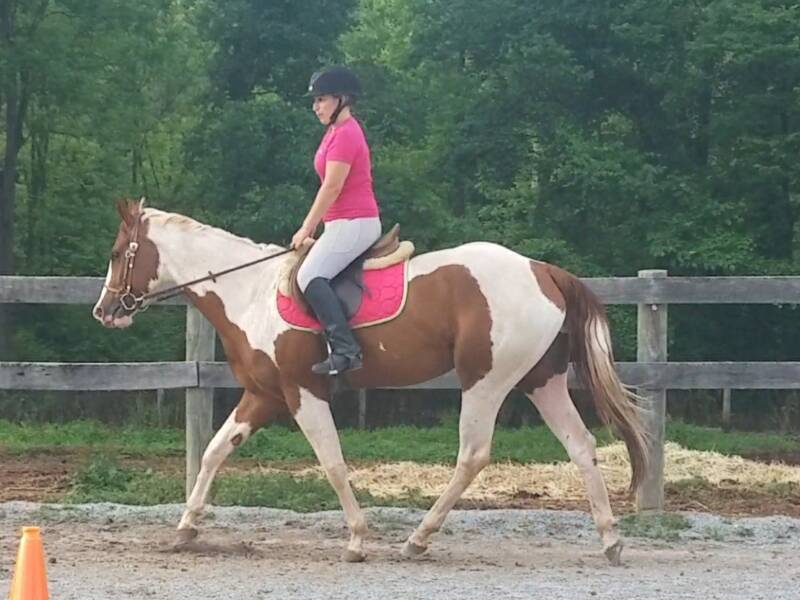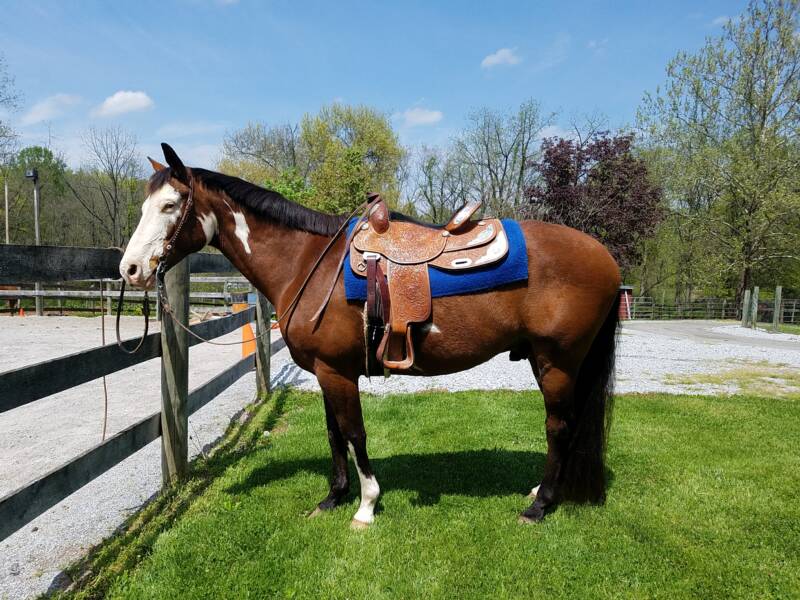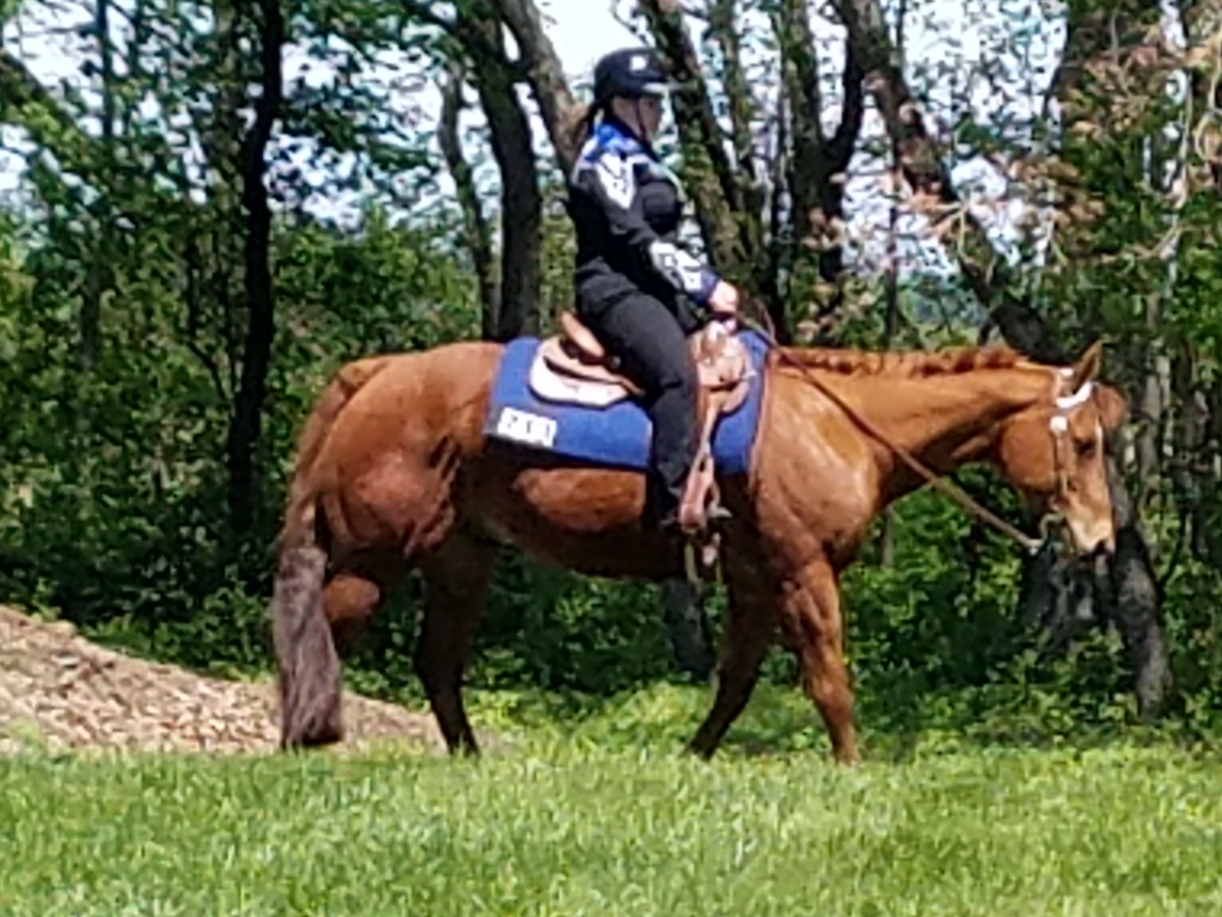 Remmy

12yo AQHA Gelding Grade

15.2h

Remmy is one of our outstanding lesson horses that needs a semi retired life. He is a fantastic show horse!  Slow pleasure jog and lope, packs beginner riders around, trail rides.  Also does trail class, horsemanship, showmanship, but has no english in him. 

He is sound to ride with a wedge show on one foot.  He has some mior navicular changes but they are not the issue. he has a bit of a deformed angle.  I have all the x_rays.  Does well in a light program but with not hold up in a lesson program.  Sound to show on bute or equioxx.

He is a absolute love bug and a joy to have around. 

$2000  Home must be verified!