Kelley & Mike Livelsberger

435 E Canal Road York, PA 17404   

717-880-8571

mikellfarm@juno.com

Horses For Sale   December 4, 2019         

Mikell Farm   Performance Horses

Photos & Video will be up soon!

Raining in the Sunshine

9yo Quarter Horse Mare  (No Papers)

Palomino 14.1 1/2"h 

Beginner horse deluxe, but lots of fun if you know the buttons!   Smaller size with a big body, she will easily carry a wide rage of riders from kids to adults.  Beautiful flat knee hunter movement and she jumps too. Has been on cows, had reining training,  shown and used for lessons and trail rides anywhere.  Rain is super willing to do anything you ask, but she is a bit of a kick ride. I think she will get more responsive with a bit of a tune up as she has been sitting for a few months as her prior owner switched to mini's.  She is very chill and not spooky.

Sound and easy about everything.   Current and ready for her new home.

Photos and video coming soon!

SALE PENDING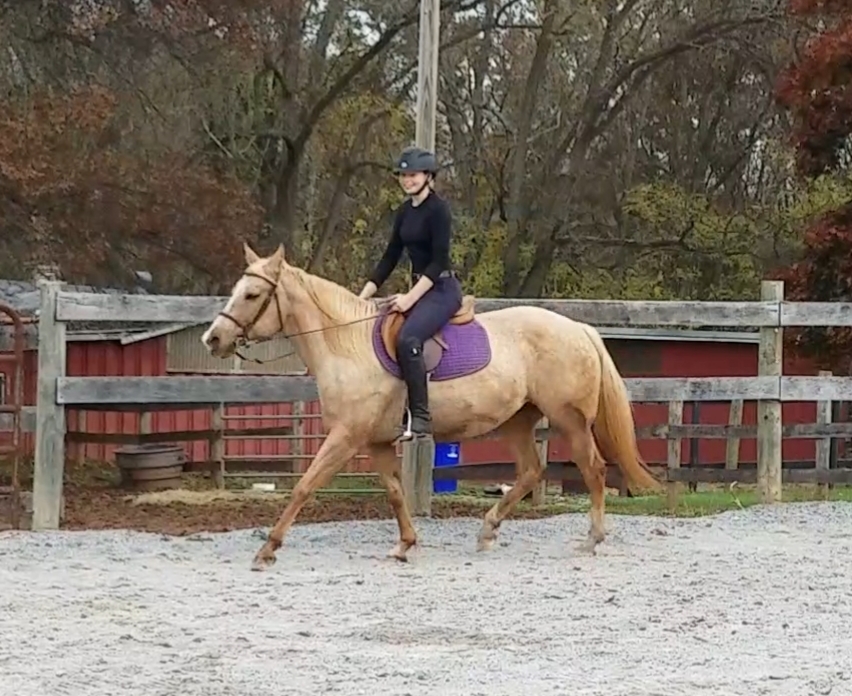 Rare Opportunity   2 Spanish Colonial Choctaw Mares

Mikell Farm is proud to offer these 2 outstanding mares that are registered Spanish Colonial Choctaw Mustangs that are part of the Choctaw Conservation Program.   There are very few of the original breed that were part of the Choctaw Nation and direct decendents of the ponies that survived the "Trail of Tears"   There are estimated that there are less than 300 of these left in the country.  Here is your opportunity to own a part of this Country's heritage and to help preserve it. 

Both of these mare were featured at the Smithsonian American Indian History Museum in Washington DC in 2011 in traditional Choctaw American Indian war paint.

Choctaw Spanish Colonial Horses were the breed that came to the America's on Christopher Columbus' ships.  The movie Hidalgo is based on a Spanish Colonial Choctaw horse named Hidalgo. Very rare lineage. Own a rare piece of American History.

Not only are these girls rare, but they both are very talented and well rounded in their training.  The trail ride the best, are superb jumpers, great for cross country, pony club etc. The also love kids!  Super easy keepers, do not need shoes, live on air and are willing to do whatever you ask of them.  Owners are downsizing and want them to find the best homes.  Would love for them to go together, but will seperate.  Package pricing available.

Windriders Shalontaki

"Cricket"

Red Roan Sabino

Windriders Chata Chunkash

"Kashi"

Bay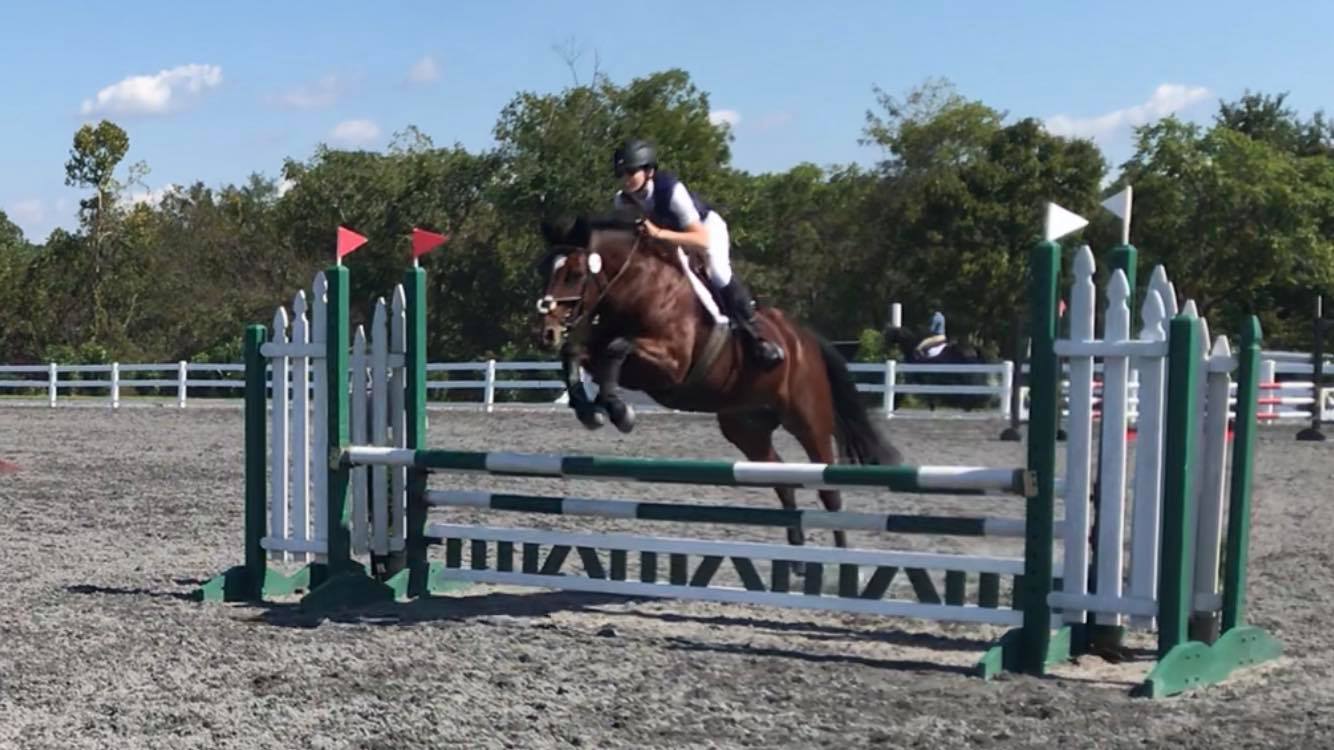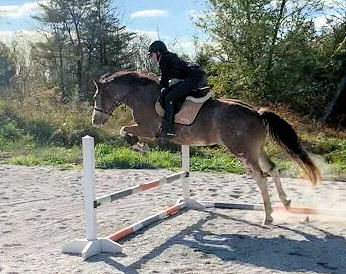 Cricket

Red Roan Sabino 15H

Foaled 4-10-2007

Southwest Spanish Mustang Assoc Registration # 2745

This mare is the absolute best trail horse for any level rider.  She has tons of miles on the flat, over fences and cross country.  Like most Choctaw horses she does have a bit of the indian shuffle at the trot, but she does have a very big floating trot.  She has been shown in low level hunters and jumpers.   She easily jumps to 3'3" courses and jumped to 4' with changes.  Lives outside in a mixed herd. This mare is a tank wide and solid! Cricket has also had one foal and was a great mother.  Loads & hauls great, no vices or issues.

$6500

Koshi

Bay 14.2

Foaled 6-19-2007

Southwest Spanish Mustang Assoc Registration # 2742

Koshi is just super talented over fences she has easily jumped 4' and schooled courses at 3'6" with flying changes. She has shown jumpers and evented and placed very well and winning at Loch Moy in the jumpers. She has a very limited shuffle and could easily do Pony Club and Eventing.  She LOVES kids and is super easy to get along with.  She also trail rides the best.   Loads & Hauls like a pro, no vices or issues.

$7000