Kelley & Mike Livelsberger

435 E Canal Road York, PA 17404   

717-880-8571

mikellfarm@juno.com

Horses For Sale   July 4, 2020        

Mikell Farm   Performance Horses

Clues Marshal Dillon 2015 Reg APHA Bay Gelding 16.1 hh

Sire  Skips Obvious Clue 

Dam  Rose To A Te

Looking for that stand out in a croud young big well broke gelding?  You have found him! Dillon stands a true 16.1 hand is is very big bodied.  He is very well broke, with a great stop and back, turnaround and lead change started.  He also rides english very nicely!  I believe that he would excell in the ranch horse shows or really any direction you want to take him.  Dillon is a stunning young gelding, you just don't find many like him!    He is easy and uncomplicated to ride, steady and easy going but is not a slow poke.   On the trail in company he is very good, but still needs a few miles alone - he is not spooky but is a bit of a whimp :)  He is well mannered easy to handle and he LOVE to work! 

He has no vices or issues.  Crossties, clips, baths, loads  (jumps right on the trailer) and hauls fantastic.  Sound and sane.  Current on vaccines, farrier and dental, coggins.

$6200  Sale Pending 7/4/20

Sharons Special Tee 2009 Reg APHA (BS) Bay Mare 15.3 hh

Sire : Special Invitation

Dam: Elegance Two A Tee

Tee is local horse that has only had one owner in her lifetime!  Owner is getting out of horses and we are looking for a special home for a special horse!  She has had tons of professional training and show miles.  She rides around like a pro, but does not need to be ridden by a pro! Shown both APHA and open shows and she always places well. Shown HUS and equitation, leadline and a little bit of showmanship. She has a very nice sweepy trot and a lovely canter. She can do either a breed show headset or a great Hunter Pleasure frame and I think she could easily transition to hunter or dressage. She will also happily trot over crossrails but has not been over fences before. Would be very suitable for a youth rider.

Loads and hauls fine, good at the shows. This mare has been sitting due to no fault of her own for the last year or so and came right out and went to work with no issues with a youth rider. Very sweet temperment and easy to do most things with.

Hard to find one like this, movement, mind, bloodlines!

She is sound,   Current on Vaccines, dental, farrier, coggins and is ready for her new home.   Breed show video soon!

$6500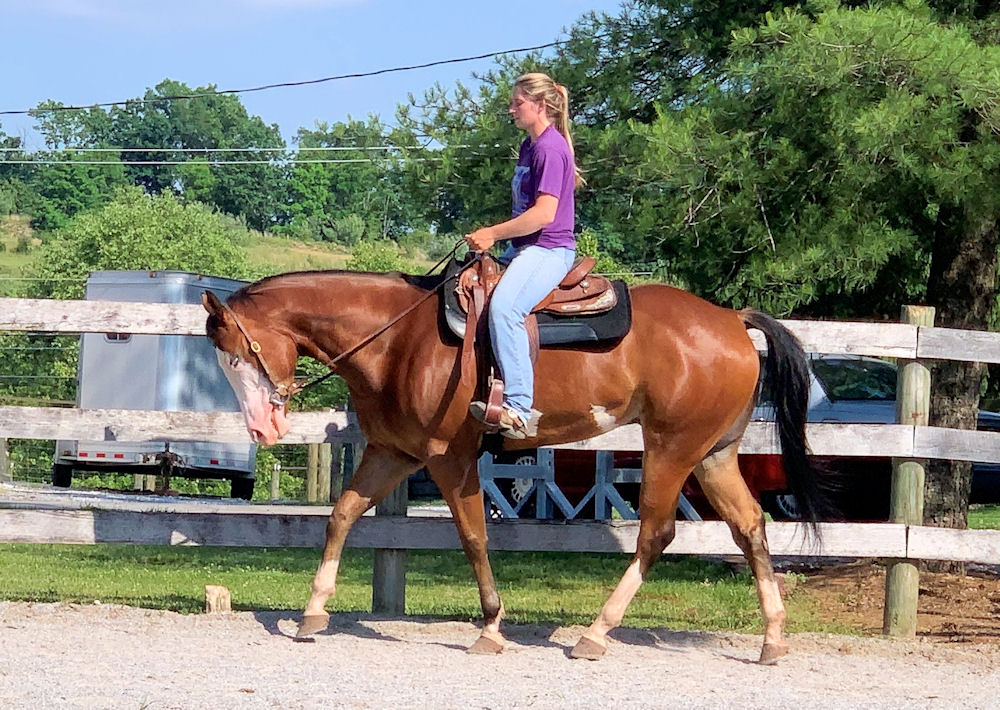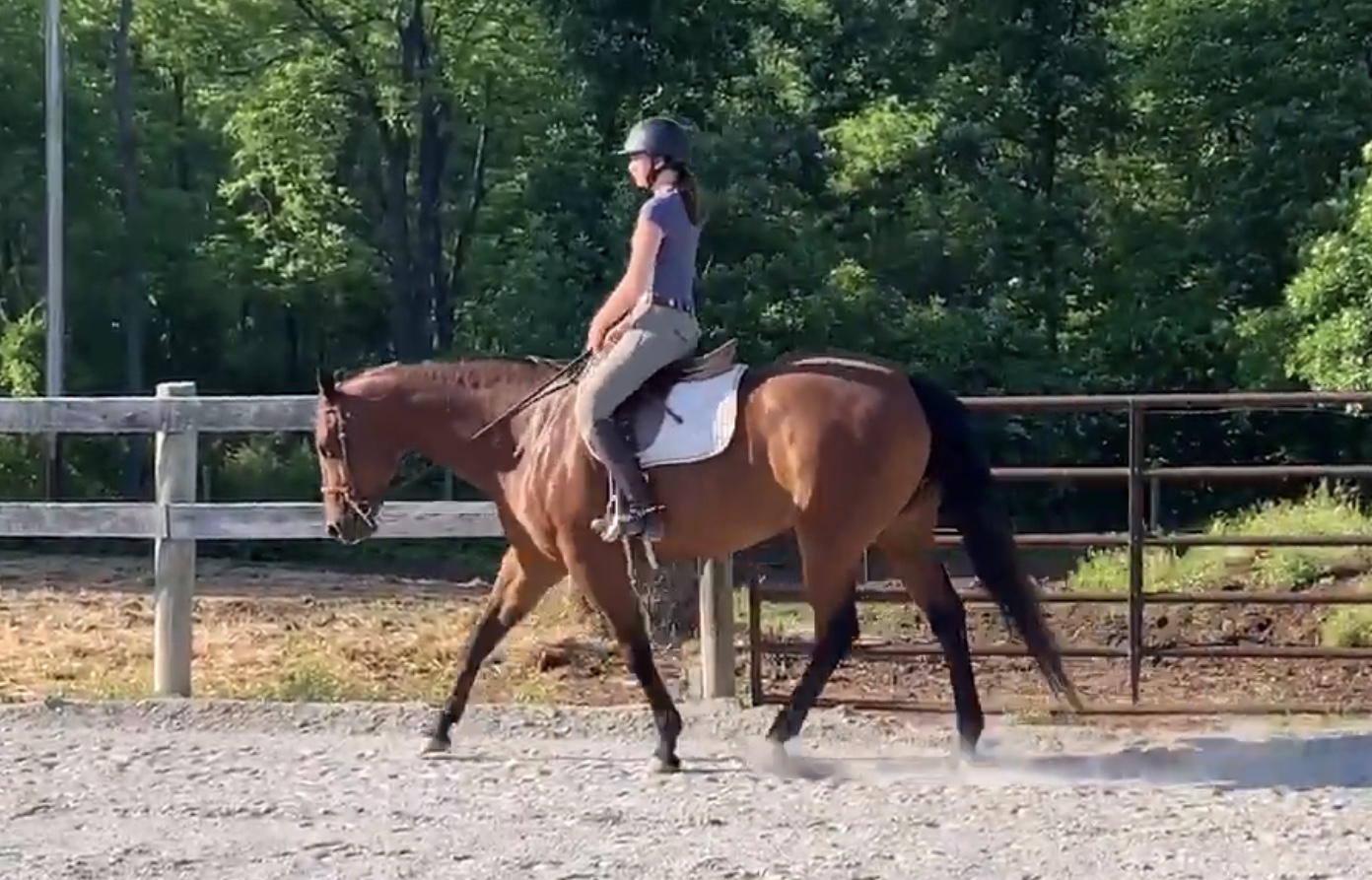 When In Doubt  201 Reg APHA Bay Gelding  15.3h

Sire  No Doubt Im Lazy

Dam  Rose To A Te

More info coming soon!