Kelley & Mike Livelsberger

435 E Canal Road York, PA 17404   

717-880-8571

mikellfarm@juno.com

Horses For Sale     3/13/2019          We are working on pictures and videos as the weather cooperates. 

                                                                          Please feel free to contact us if you would like more info on a specific horse. 

                                                                          717-880-8571

Mikell Farm   Performance Horses

Apache

2009  Bay & White Gelding 16.0h (not registered)

This stunning gelding does it all!   He will do both western & english pleasure, frame up for the hunters, started over jumps, and trail rides the absolute best!

Apache is one of those once in a lifetime horses that is just willing to do whatever you ask for and always has a "yes maam" response!    For the pleasure he has a great jog and his lope is almost finished for the western pleasure.  He also has a one handed neck rein and works off your legs.    For the Hunters or event rider he will lenthgen his trot and canter stride to easily go down a line. He has been lightly started over fences this past fall and willingly jumps what you put in front of him.  On the trail he is traffic safe, has been in water up to his belly, has been around cattle, goats, dogs etc.  Turns out with anyone. 

Current on everything, vaccines, dental, farrier, coggins.  He ties, clips, bathes like a pro and loads and hauls like a dream!

$7500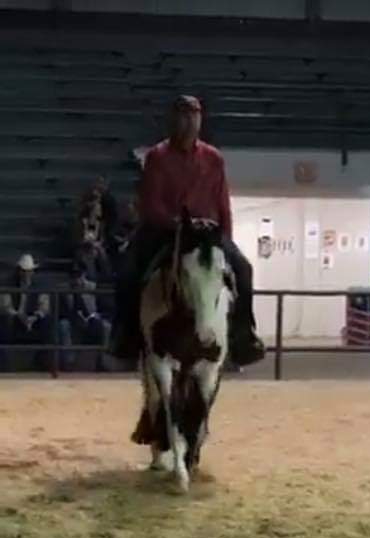 IZ Trouble

2015 APHA Gelding 15.1 1/2"h  Sorrel & White

Sire: Investment Zippo  Dam: Promoters Miss Honey

Really nice young gelding that is just about ready to show in the pleasure.   He is well started in the western with a good jog and a nicer lope.  He has been sitting most of the winter and is just going back into work.  Neck reins and works off your legs nicely.   He also has a stunning trot and would make a great english walk trot APHA contender. 

No vices, sound.  He is super sweet and very willing about everything. Suitable for  novice or youth rider.  Turns out with mares or gelding with no issues and is timid in the pasture.

Current on vaccines, coggins, farrier & dental.

$5000

Connor

8yo Gelding 15.2h  Sorrel w/face white Flaxen gold mane & tail.

Connor is one super broke good looking guy.  One handed neck rein, great transitions.  Ranch horse deluxe.  He was a pony horse for the past 2 years in AL. He will pony anything and put up with everything. Very responsive under saddle.  

No vices, sound.  He is super sweet and very willing about everything. Loves attention, stands tied, good for a bathe and clipping including ears.

Current on vaccines, coggins, farrier & dental.

$3500

Secret

9yo Paint mare - 16.1h  Sorrel & White (No papers)

If you are looking for a show stopper this mare is it.  She is just stunning, very correct conformation and movement.  She has had one owner and was trail ridden and did arena work. She is a great ride but needs a semi knowledgable ride as she has lots of buttons.   She will be stunning in the show pen in halter hunter under saddle or the western classes.  Great all around horse.

Current on vaccines, coggins, farrier.  She is sweet and likes attention,  Good for a bath and clipping, ties anywhere. Loads and hauls fine.

Don't miss out on this stunning mare!!

$5200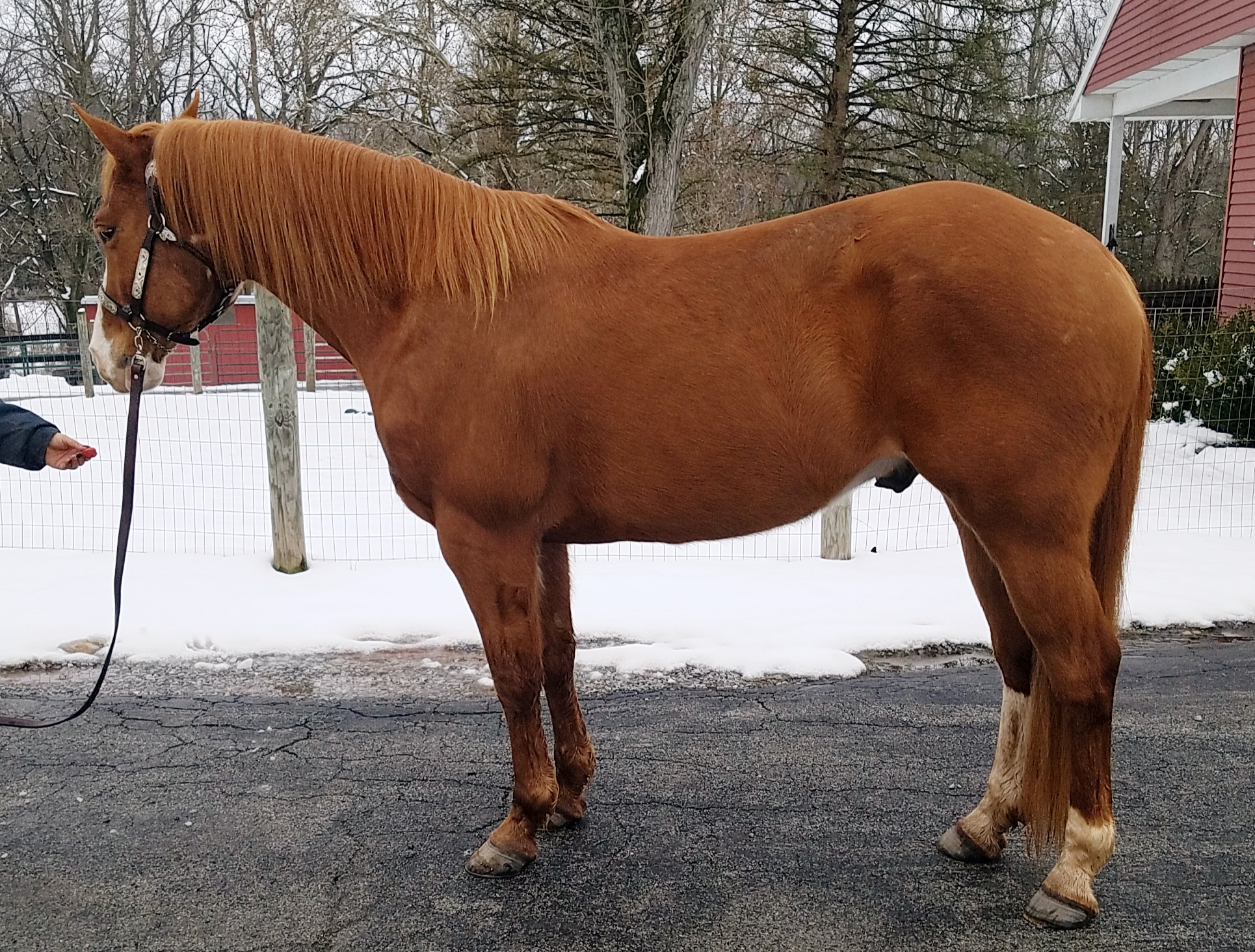 Little Zippo Robin

2004 APHA  and Pinto - 15.2h Gelding 

By Freckles Robin Out of Pretty Little Zip  (Zippo Pat Bars)

Has APHA & Pinto Points

Tucker was one of our lesson/show horses in 2018.  I had him leased out and he is now back to be sold.   He is a walk jog machine both at home and at the shows.  His lope is also very nice. He neck reins and works off your legs.  He has been ridden by children as young as 7 on up throught my older adults.  He also is well trained in showmanship, horsemanship and trail.   Tucker also trail rides.  He can be a bit of a grumpy old man, but always does job like an expert.  Clips, hauls, looads like a dream.  Does need some minor maintenance. 

Will not be sold into a lesson program, he is ready to have a person of his own!

$5000