Kelley & Mike Livelsberger

435 E Canal Road York, PA 17404   

717-880-8571

mikellfarm@juno.com

Horses For Sale   Feb 28, 2020         

Mikell Farm   Performance Horses

Rosalita

Red Roan Appaloosa

15.1 1/4 hands

Rosie is a absolute rockstar under saddle.  She rides english, western, Equitation, jumps, trail rides, trail class, showmanship.  She has tons of show miles with youth riders and has been used in a lesson program. She has beautiful flat knee movement, super smooth gaits and great form over fences. Super safe and not spooky but does have lots of energy. This one is pretty close to bombproof.  Great all around show horse or the super safe older rider mount.  Loads, hauls, clips, ties does everything a show horse should do and MORE!   She is SOUND with no issues.

We bought her as a 12 year old, but her teeth do appear that she is a bit older. So we are going to call her 16.  She needs no mainitenance and is ready to do whatever you throw at her today - trail or show.  

Price Reduced to $3250 as we need stall space.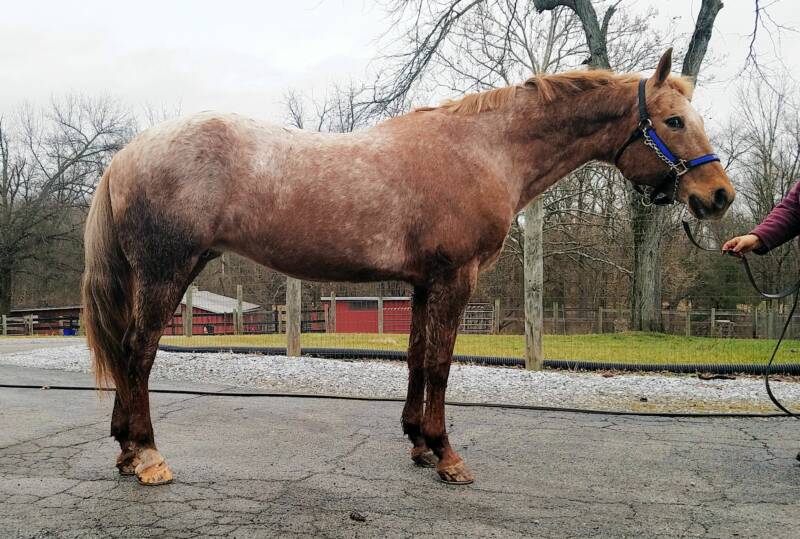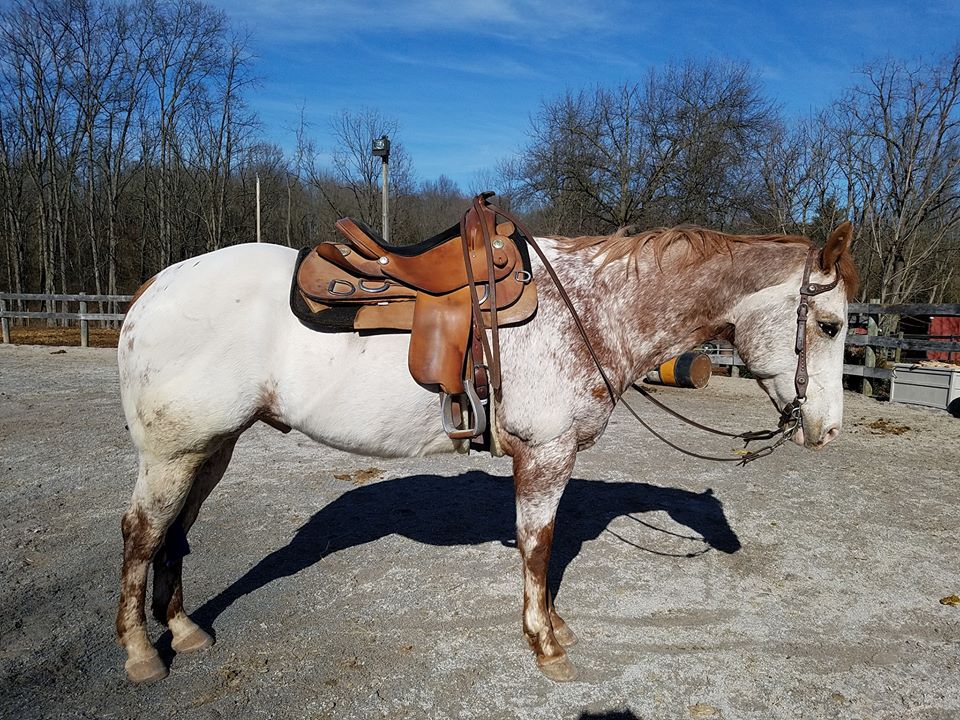 Whata Spring Dream

2004 Registered Red Roan Appaloosa

15.3 Gelding

Dusty is a super nice western all around show gelding.  He does western pleasure, showmanship, horsemanship and trail.  He has a few ApHC points but has mainly been a great open level show horse.  He was previoulsy used in a lesson program.  Ridden and shown by small fry, leadliners, youth and adults. Has a few year end awards from the last few years including 2019.  He is a total machine under saddle, can sit for months and goes right out and does his job. No lounging required and very minimal show prep.  He is a bit of a diva in the barn and is not a cuddle bug, but he loves to work.  Great to clip, bath, loads & hauls like a pro.  Turns out with mares or geldings and is at the bottom of the pack.  He is sound and has never had any maintenance.

If you are looking for one to go show here he is!  

$4800