Kelley & Mike Livelsberger

435 E Canal Road York, PA 17404   

717-880-8571

mikellfarm@juno.com

Horses For Sale    October 20, 2019         

Mikell Farm   Performance Horses

Twisted Tour

18yo TB Mare

15h  Bay

Tori is a total schoolmaster/lesson horse.  She is still going strong so don't let her age fool you!  This mare has done hunters, elementary eventing, hunter paces, some jumpers and is a excellent trail rides.  She was competed last year and did exceptionally well.  She has been sitting this year as her youth rider stepped up horses.  Tori is ready for the next kid to teach the ropes to or to quietly trail ride.  She is the sweetest mare, easy to do everything with.  She has a cute western jog and a nice trot and canter.  She travels sound with no maintenance but does not flex well due to some hock arthitis. Husband safe horse!   She has had the best care and is owned by a vet.

Current on everything.

$2500

Photos & Video will be up soon!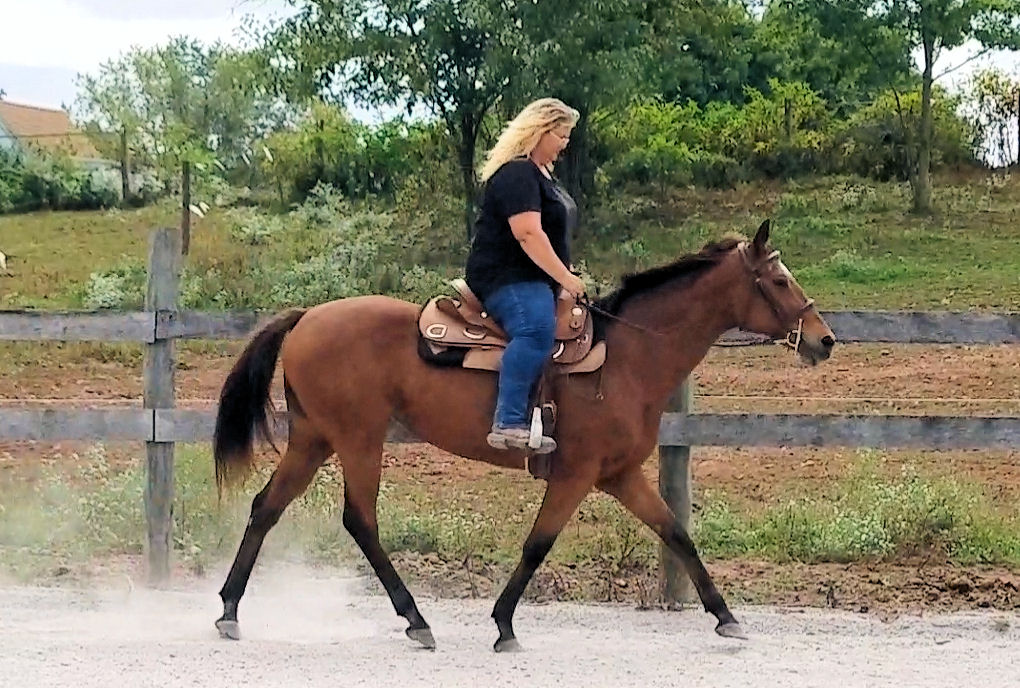 Tommy

14yo North Ameican Spotted Draft Crossbred Gelding

Bay & White 15.1h 

Husband horse deluxe!  Tommy is a big bodied gelding that will carry any size rider.  He is super laid back about everything.  Happy to walk/ trot around the ring or on the trail but takes a lot of persuasion to get him to lope. He neck reins a little bit too!  I would bet money that he drives, but we have not tried him. He was used as a camp horse this year and is looking for his forever home.  He stands quietly in  crossties, and to tack up.  Stands at the mounting block.

He has updated vaccinations, new shoes, new coggins, teeth done.  He loads and hauls great. 

$2500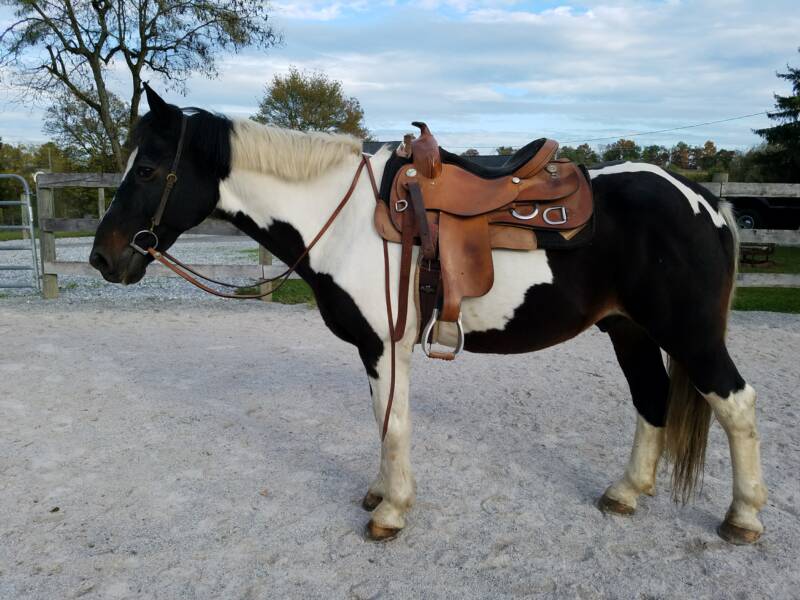 Bentley

9yo Sooty Buckskin Gelding  QH No papers.

15.3h  1400lbs

Bentley is a been there done that English All Around Gelding. He will ride in either a breed show or hunter frame, he also does showmanship, trail and equitation patterns with ease.  He also trail rides nicely.  He tries to slows down for the western too.  He has a big floating stride and he canter feels like you are riding on air!   We have taken him to one show and he was the absolute best, tied to the trailer all day, never looked at anything in or out of the ring. Currenty being used in my lesson program until sold. Not spooky at all.

Unfortunately this big guys papers have been lost and are not recoverable.

He is sound and comes with current front and hock x-rays which are very clean. He has updated vaccinations, new shoes, new coggins, teeth done.  He loads and hauls great. 

$7500

One Last Clue

2003 Registered Appaloosa Gelding

Sorrel & White 16.0h

Show horse deluxe.  Clue has 111 ApHC points in Halter, Hunter in Hand, Hunter Under Saddle, Showmanship & Most Colorful.  He ROM's in NP Halter, Aged Geldings, Non Pro HUS, Hunter In Hand, Open Halter.  He is fit and ready to show now!

Clue rides very well, he knows his job and does it. No motor, no questions, he just goes around. Coule easily do the all around at the open shows. He is a bit of a diva in his stall, but is easy to do everything with. He does everything that a good show horse should do, bath, clip, tie, load, haul etc.   He has a very funny personality and wants to be the center of attention!

Sound, no vices or issues. Current on everything.

$5500

Splash

12yo Pinto Gelding

Blue Roan  & White Overo 15.1h 

Super laid back gelding that had some pleasure training as a young horse and spent the last 7 years trail riding with an older couple.  He Loves attention and is looking for his next best friend. He neck reins, works off your legs and is a push ride.   Slow easy jog. Not spooky but takes everything in.

Splash stands great in crossties, still to tack up and mount. Gound ties for a bath. He loves to be brushed and spoiled. His only issue is that he can be hard to catch, but will always come for grain.

Sound, current on everything.

$3500

Cricket

12yo Morab Gelding

Gray 14.2h Will easily stick large pony. 

Coming Soon!  Rides western & English Frames ups very nicely, shown and used for lessons and trail rides.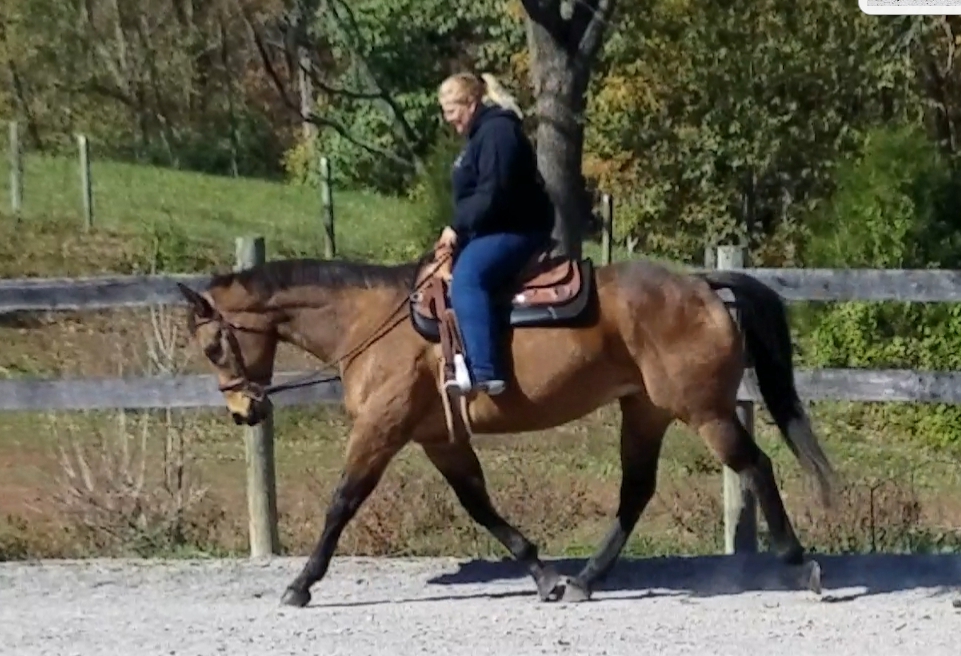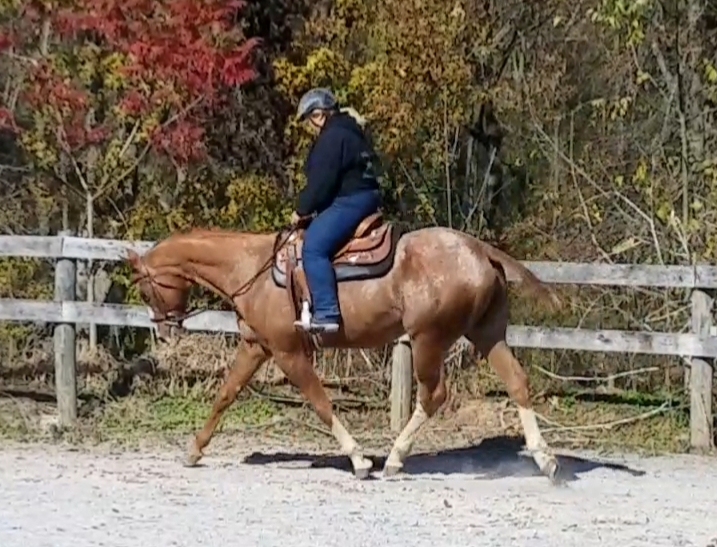 Rainy Sunday

10yo Quarter Horse Mare  (No Papers)

Palomino 14.1h 

Coming Soon!  Beginner horse deluxe, but lots of fun if you know the buttons!  Rides western & English. Has been on cows, had reining training,   shown and used for lessons and trail rides anywhere.  She has a big stop if asked.

Sound and easy about everything.   Current and ready for her new home.