Kelley & Mike Livelsberger

435 E Canal Road York, PA 17404   

717-880-8571

mikellfarm@juno.com

Horses For Sale   May 30, 2020        

Mikell Farm   Performance Horses

Invite My Red Hottie 2017 Reg AQHA Sorrel Mare 14.2 hh

Sire  The Invitation  

Dam  Hot Rodders Chip (Zips Chocolate Chip)

Hottie is a super cute little mare that still has some growing to do, should finish out around 15 hands.  She was shown in the Yearling Lounge Line, and is very nicely started (about 90 days) walk, jog, lope starting to move off your legs and is close to being ready to show walk /jog under saddle.  She is very flat and a soft mover wants to have a low headset.  She is super brave and is not spooky about anything.  We have been quite impressed with this 3 year olds mind that is like a older seasoned horse.   Hottie also has the extension to do the english as well and would be a great all around show horse.  She has great manners, ties, clips, bathes,  stands at the mounting block,  loads and hauls like a pro.  This filly was VERY well started to be a show horse and it shows.  She also trail rides!  Perfect youth horse in the making!!

She is sound, with preliminary x-rays available.  Current on Vaccines, dental, farrier, coggins and is ready for her new home.

$5000

Shesaparadisegoodbar 2011 Reg AQHA Sorrel Mare 15.3 hh

Sire  Hes Absolutely Sure (Absolute Investment) 

Dam  Sheslikelyagoodbar (Good Bar Wrapper)

Spicy is a super sweet mare that will win you over with one look. Big bodied, correct conformation and rides the best.  Very slow jog and lope.  Currently getting a refresher for the show ring as she has just been trail ridden for the past 2 years.  Has been shown in the past in pleasure and ranch.  Has also done trail/obstacle challenges. 

Spicy wants one rider to love on her and be her best friend.  She is a very light and responsive ride that a better rider will appreciate.  She is stared in showmanship, horsemanship, trail class.  Loads and hauls like a pro, no vices, can be hard to clip.

Current on Vaccines, dental, farrier, coggins and is ready for her new home.  She is sound barefoot - with preliminary x-rays available that do show some minor changes, and she is priced accordingly. 

$6500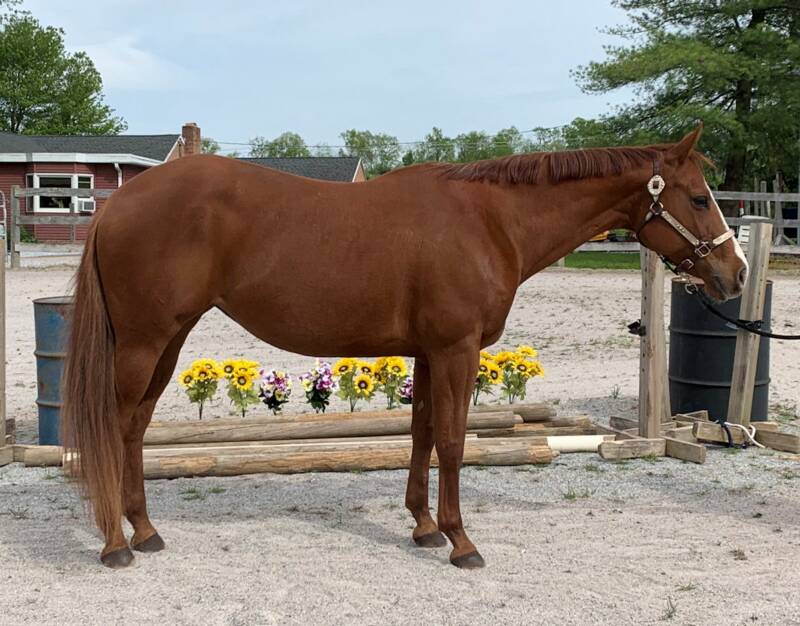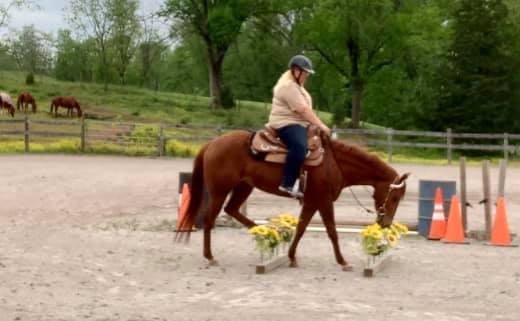 Clues Marshal Dillon 2015 Reg APHA Bay Gelding 16.1 hh

Sire  Skips Obvious Clue 

Dam  Rose To A Te

Dillon is a stunning young gelding, you just don't find many like him!  He also has a big personality to go with it.  Shown in halter as a youngster he holds 2 APHA Grand Champion Halter Awards.  He was then started under saddle.  He has over a year of western pleasure training, with a slow jog and lope and a great headset.  Shown at the open shows last year with great success.  We were also told he has been on the trail but we have not had him out yet. This horse is well mannered but does need a better rider /handler as he is not a dead head.  You will look long and travel many miles to find another one like this!

This outstanding gelding will be a stand out at any venue!   He has no vices or issues.  Crossties, clips, baths, loads  (jumps right on the trailer) and hauls fantastic.  Sound and sane.  Current on vaccines, farrier and dental, coggins.

$7200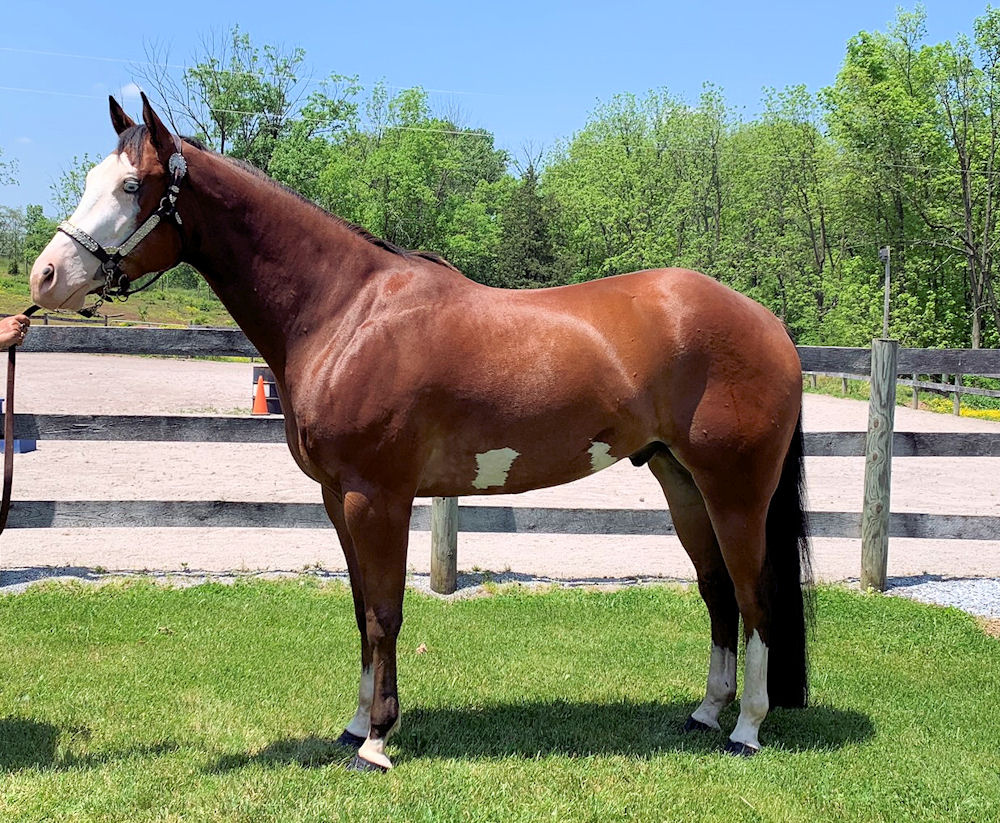 I Know My Range 2016  Triple Registered Mare 15.1 Red Roan

Reg AQHA, Pinto, American Roan Horse

Sire  Good To Know  (ZMGB & ZCC)

Dam  Now Open (Open Range)

Here is another outstanding show mare!  Finished Western pleasure horse.  This mare had outstanding training and is ready to show at any level.  Soft flat mover very slow and rhythmic.  She is spur broke and really works off your seat and legs.  Just starting her one handed.  Also working on Horsemanship, Trail and Showmanship.    You will run the wheels off your truck looking for another mare like this.   When you are done showing, you will have a outstanding broodmare. She has not been shown due to prior owners circumstances.

Allie is super sweet and a bit sensitive and needs a soft handed rider.  If you show her the way she will give you 150% every time.  Loves attention and is very social.  No vices.  Sound in every way. Current on everything.  Preliminary x-rays available.

I will be showing her personally unless she sells.

$15,000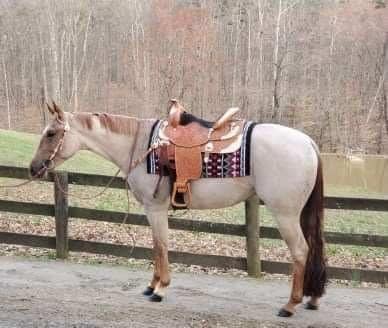 Only Gucci Will Do 2003  Reg. AQHA Gelding 16hh  Bay

Sire  Gucci Only

Dam   Vees Twist N Skip

He is a super nice older show gelding that I have known for 10 years.  He will be used in our lesson program until we find him the perfect forever home!  He has been with his last owner for 10 years taking her from a young beginner rider through 4-H and the open shows.  She is now adulting and wants this guy to have the perfect home.  He has a excellent walk/jog  his lope is more open show caliber.  He also has shown AQHA western pleasure, showmanship, horsemanship and trail.  He has been trail ridden lightly, but has mainly been a ring horse.

This guy has no vices or issues and LOVES kids! Loads, hauls, ties, clips, turns out with mares & geldings.  Does everything a good show horse should do! He is in excellent condition, sound, current on everything and ready to teach his next rider!

$4500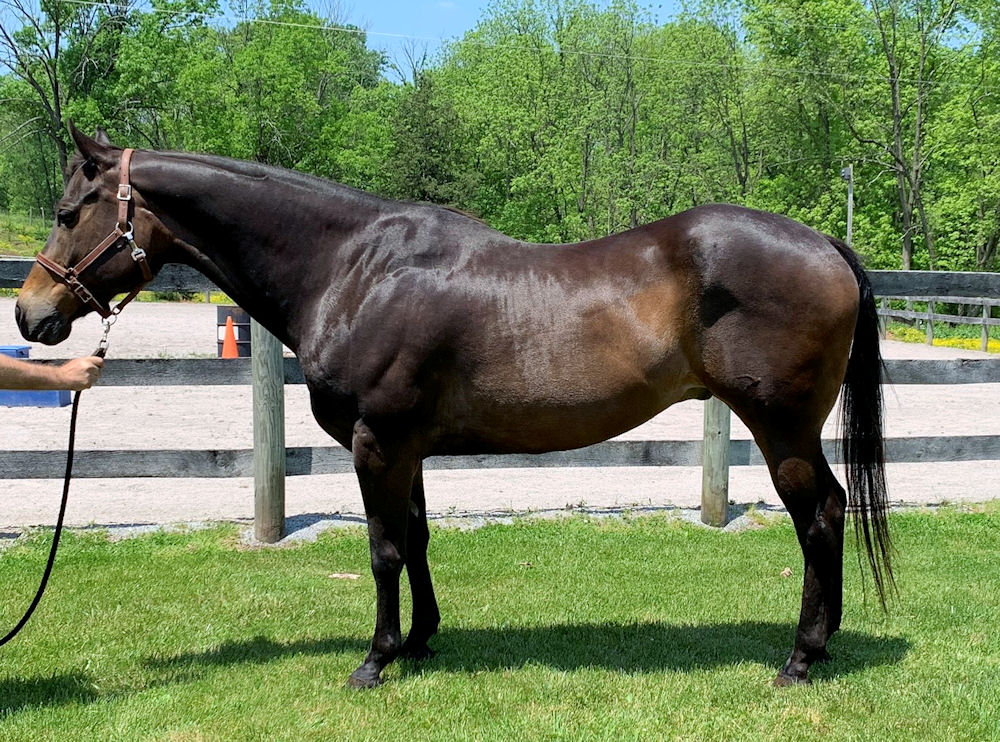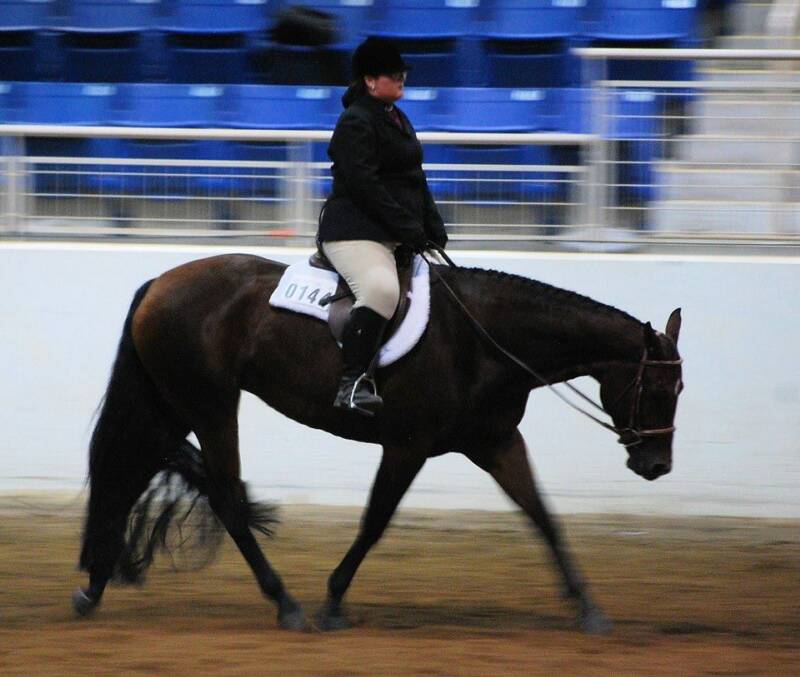 Sharons Special Tee 2009 Reg APHA (BS) Bay Mare 15.2 hh

Tee is another local horse that has had tons of professional training.  Shown both APHA and open shows and she always places well.  She has a very nice sweepy trot and a lovely canter.  Tee could easily cross to the hunter or dressage ring and I think she would be outstanding in western dressage.  She also does showmanship and equitation.  Would be very suitable for a youth rider.  Loads and hauls fine, good at the shows.

We will have more photos and a video this weekend!

She is sound,   Current on Vaccines, dental, farrier, coggins and is ready for her new home.

$6000