Kelley & Mike Livelsberger

435 E Canal Road York, PA 17404   

717-880-8571

mikellfarm@juno.com

Horses For Sale   May 7, 2021       

Mikell Farm   Performance Horses

Ultimate Reputation 

2009 Reg APHA Gelding  16.1h

Sire - The Ultimate Fancy

Dam -  Already A Classic  (Zips Chocolate Chip)

Waylon is a one of a kind guy that truly does the All Around.  He has 231.5 APHA points in Showmanship, Hunter Under Saddle, Hunt Seat Equitation, Trail, Western Pleasure, Western Horsemanship, LL & Halter. 5 APHA ROM's and  Superior in Showmanship.  He has the BEST temperament and is the barn clown always looking for attention.  He has not been shown for 2.5 years due to the owners daughter losing interest and not showing.  Mom has been riding him for fun occasionally in the ring and on the trail.  He has been back in work for about 3 weeks and is going around like a pro.  Very uncomplicated to ride and is is not spur broke.  He is a showmanship machine with 172 points in this event.  He is a very smooth ride for a big guy.  Very suitable for a youth or select rider. Easy to do everything with like a good show horse should be! 

He is sound, he has NEVER had any maintenance, supplements, injections or special shoeing of any kind.  He does not X-ray well and is priced accordingly. He does crib lightly but is totally controlled with a collar.

Waylon is one of those hard to find guys that just loves to work and is good at lots of events!

SALE PENDING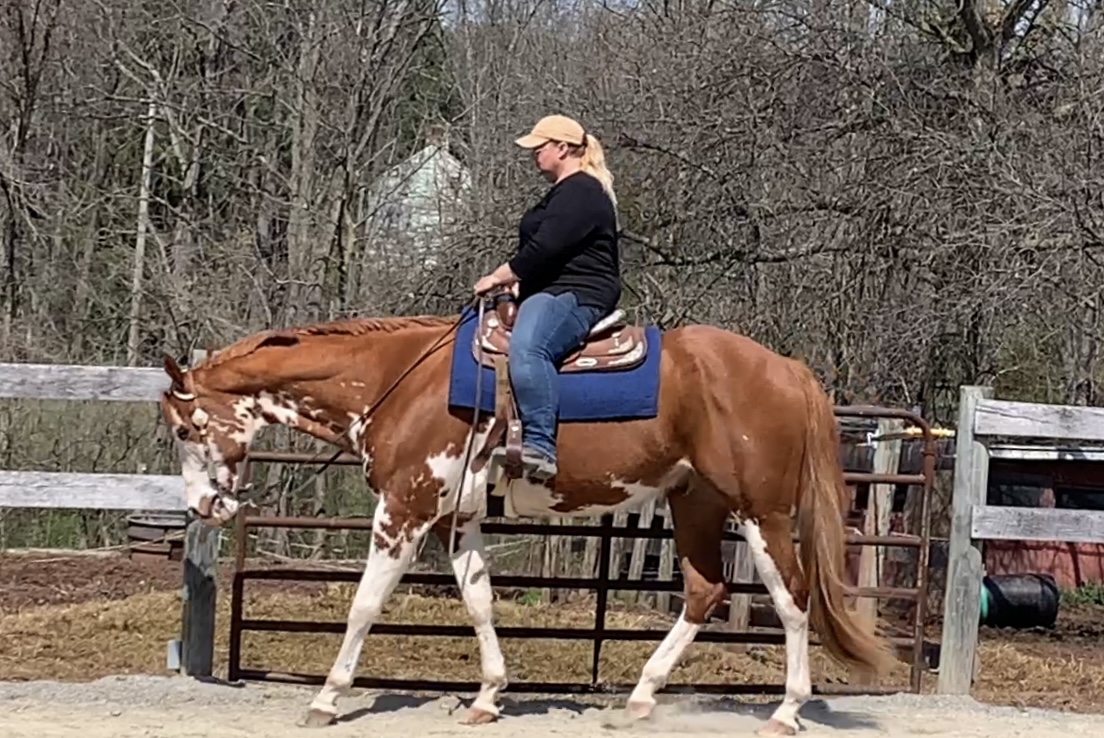 Shes A Hot Diesel 

2016 Reg AQHA Bay Mare  15.1h

Sire - Diesel Only

Dam -  Shes Sure Hot  (Blazing Hot)

Stunning Black Bay mare, just a hair under 15.1 with a nice big body. Just needs a hair more finish at the lope and one handed  then she will be ready to show at the bigger shows. Ready to show now localy. Training in western pleasure, started in showmanship, trail & horsemanship.  She is super sweet and easy about most thintgs.  Started like a show horse should be - ties, crossties, great for grooming and a bath, clips easily, loads and hauls fine in a stock trailer - has never been on a 2 horse. She even stands at the mounting block. Wants to go slow and easily bridles up.  She has not been shown yet but we will be taking her in a couple of weeks is she is still here. She has even been out on ther trail a few times!  She does best on regumate not mean or witchy but is messy. Turns out with mares or gelding and is in the middle of the pack.  She is 5 Panel Negative with very correct  conformation.  Show her now and she will make a great broodmare in the future!  Sound Sane and sweet young mares with fantastic color.  She sat all of 2020 and is finishing up quickly into a super nice show horse!

$9500  Videos will be up by Wednesday May 12 had some issues and now 3 days of rain :(