Kelley & Mike Livelsberger

435 E Canal Road York, PA 17404   

717-880-8571

mikellfarm@juno.com

Horses For Sale   September 27, 2021       

Mikell Farm   Performance Horses


Kids Classic Western

2007 Bay Roan Registered QH Gelding 16.2+h

Sire Classically Western

Dam: Shes Worth The Wait

Biggs is a super cool gelding that has been shown Halter, showmanship, western, english and ranch.  I think he would easily do the pattern classes too. He is a very big bodied big boned guy that goes about 1400 lbs.  He will carry most any rider.  He is best for a soft intermediate rider as he has lots of buttons.  He loves attention and loves to work.  I was told that he has been trail ridden, but have not taken him out personally. He has mainly been ridden western (ranch) the last two years.  He goes English just as nicely and it would not take much to get his pleasure headset back. He also has good turnarounds and a lead change.  Stands quietly at the mounting block.   Does need a bit of lounging before riding if not in a 5 day a week program.  No vices! Sound.

Biggs loads, hauls and clips like a pro.  He is great in the barn, but LOVES his turnout! 

SOLD

Magic

14yo Mini Gelding. Black

Magic is a cute little guy that we have had around the farm since spring. He was a show mini at some point as he sets up great, does showmanship, in hand trail and will jump also.  He also lounges.  He is super friendly and always wants attention.  He loves to be groomed and picks up all his feet easily.  He has the cutest little trot and canter.  We were told that he rides and drives, but I just don't have anyone small enough to ride him. He lives on air, great for the farrier.  He does not like needles or clippers, but you can get things done.  He has lived with big horses.  Loads right on the trailer. Crossties.

$2500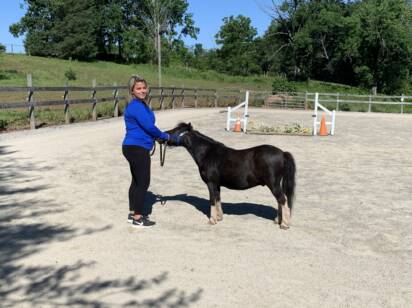 Only Gucci Will Do

2003 Black Registered QH Gelding 15.2h

Sire Gucci Only

Grant is a finished spur broke Western pleasure horse that also does showmanship, horsemanship and trail class.  The has tons of open show miles, a few AQHA points and absolutely does his job.  He does best with a rider that knows how to ride a spur broke one with lots of buttons, but is willing of you don't. He has been trail ridden with other horses and is good, but has not been out alone. He likes to have his one person, and is not lesson horse material.  No vices or issues.

I sold this gelding about a year and a half ago to a customer who wanted to go show with her granddaughter.  Granddaughter is getting out of showing so this guy is for sale. He is the kind that you can ride once a week and go show on the weekends. 

He is sound and has never had any maintenance.

SOLD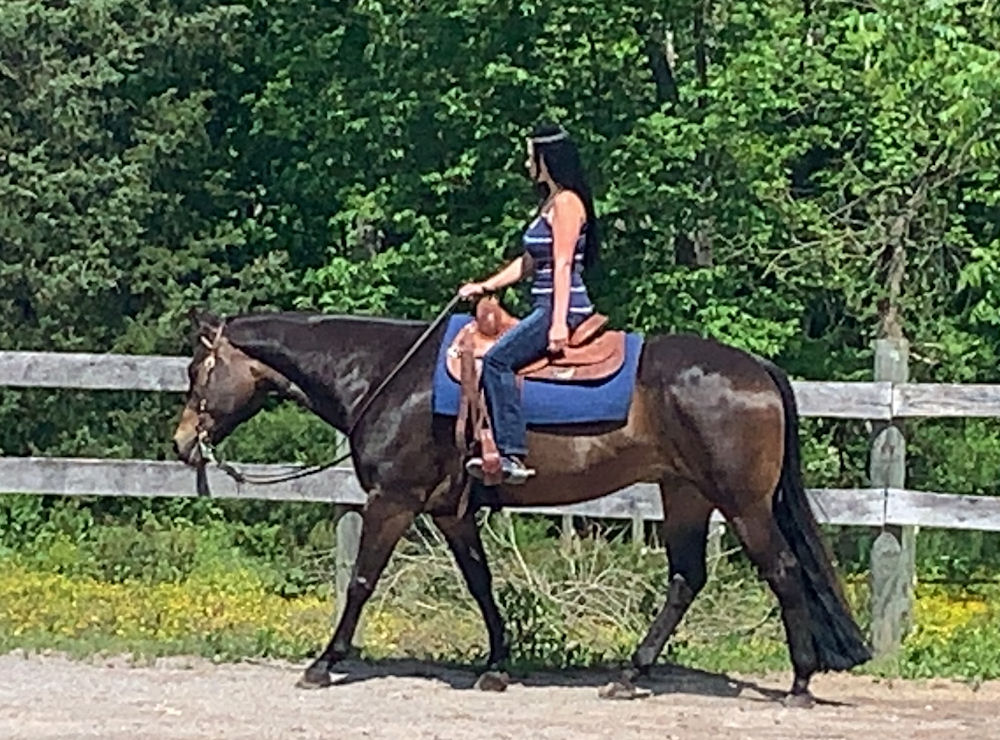 We will have new pics and videos of him early next week.