This page was last updated: November 29, 2018
Kelley & Mike Livelsberger

435 E Canal Road York, PA 17404    717-880-8571

Please send up updated photos and information on the horses that you have purchased from Mikell Farm!  We LOVE to hear about what you are doing!

I would love to complement you on being such a wonderful trainer and I cannot tell you how pleased I am with Peppy. I had her for sale, but my hubby says keep her.  Peppy and I are so tight and I love her to death !!  She is just perfect !!!!!

Thanks Bonnie Lorenzen   TMS Peps Dominoe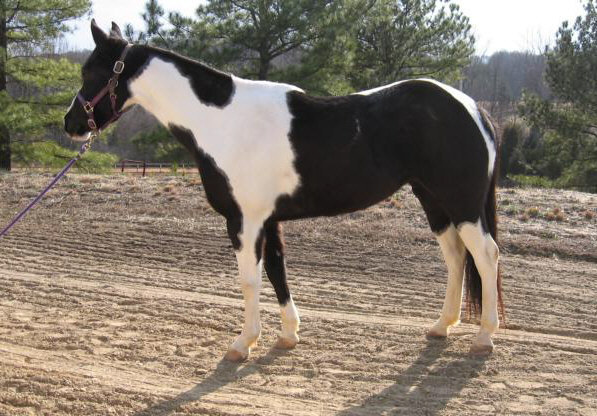 Just wanted to update you on how Tex is doing.  He unloaded fine and is already feeling at home.  Dawn is having a blast riding him and absolutely loves his personality and ride.  Thanks for making this a happy and memorable experience.  We will send some pics soon.

Kiss A Texan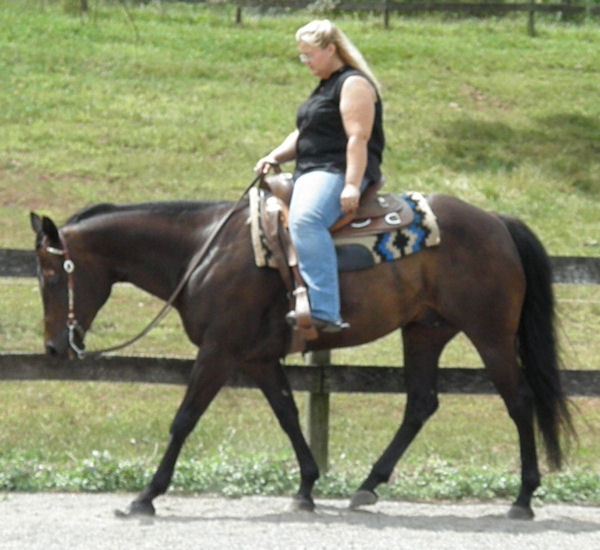 Hi there Kelley !!  Hope all is well with you and your family.  We have had a really great time with Violet.  She has been a great horse for us.   Thank you so very much for all of your help and dedication to great horses.   Take Care !!  April Gast  P.S. I will shoot you some pics if you would like.  The girls LOVE her !!  Gabby is cantering on the lounge line and Emma is troting on the lounge line with no hands. Gabby also trots out in the field by herself with her !! I AM SO PROUD.  Can you tell?  HA HA HA HA 

Zippos Brassy Star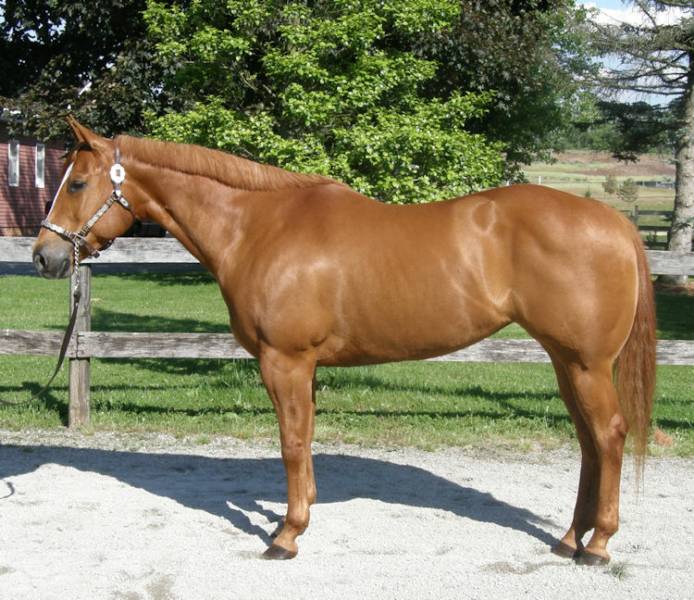 Sam loves his new home at the farm and is spoiled rotten :) I broke my hand a couple weeks after I got him, so I was only able to do some groundwork, and after not riding this 3 year old for a month, I climbed back on and he was great. He's such a sweetheart and I cant wait to show this spring! :)

Guccis Only Invite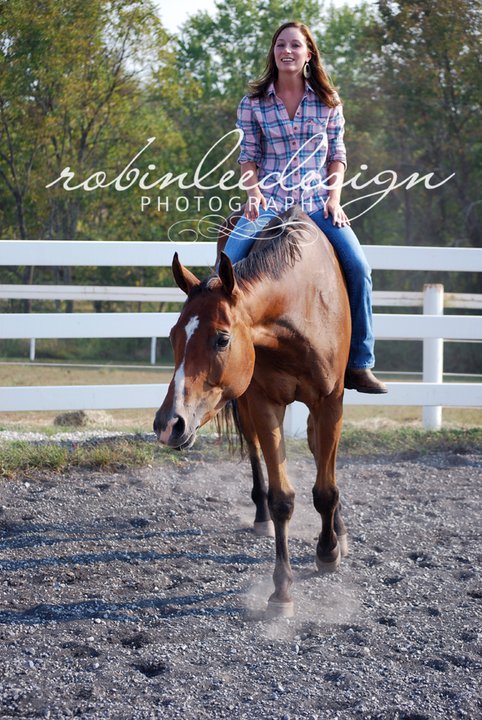 Well Abby finally arrived at 1 o clock in the morning, she seemed pretty calm after a very long trailer ride. She is so gorgeous!  Wow!  Ash and I sat outside with her until 4 am. We gave her a bale of hay and some sweet feed and I think she ate until this morning.  I have to say this was pretty scary buying a horse unseen, but you have been awesome to  deal with and maybe we will do this  again some day!

Thanks again  Grace    Ontario Canada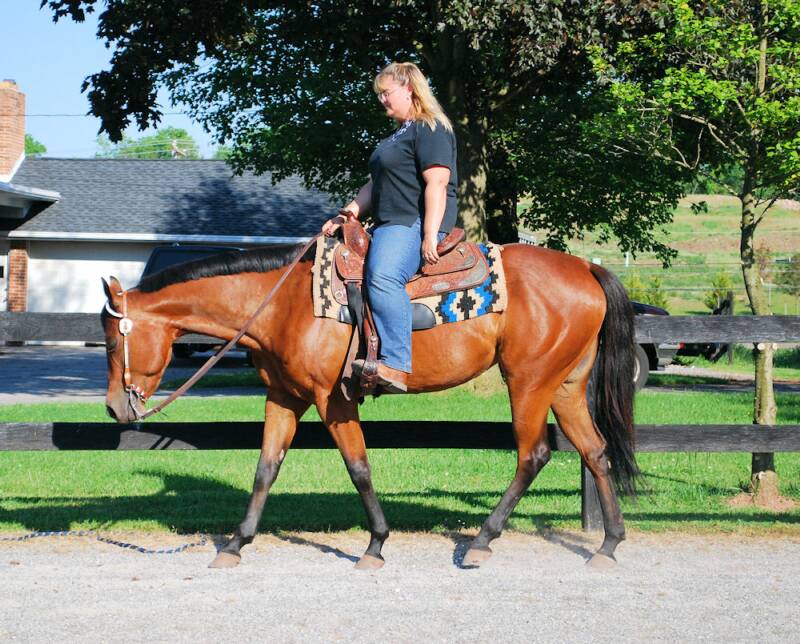 Just wanted to drop you a quick note to tell you how well HotRod is doing!  I can't believe it is almost two years since I found his beautiful picture on your web site which led me to you and in turn to him.  He is the sweetest horse that anyone could ever ask for and has brought so much joy and happiness to my life, and to my husband and son as well.  Absolutely everyone who sees him comments on how beautiful he is, and about his disposition. He is certainly a people horse:)  You did a fantastic job with him and I can't thank you enough!  If all of the horses that you train and sell are a nice as HotRod I am sure that you have made so many people incredibly happy!

Jessies Misty Show


Daisy is doing fantastic! She is doing great ready for next show season. We are looking forward to doing all AQHA shows next year! Last year we did a lot of local AQHA shows and the local MD/PA circuit. We got Grand Champion in Youth Showmanship, Reserve Champion in Adult Showmanship, Reserve in Youth HUS/ Pleasure, and Reserve in  Youth Equitaton (MD/PA). We got some of our first AQHA points also. We got first in our county 4h show in showmanship, equitaion, pleasure, and second in trail. that qualified us to go to districts in all our classes. At distict I got second in showmanship. I then qualified for states in showmanship. We again this year competed at the MD state fair where for my 4th time Daisy's 2nd we got the grooming and showing champion.

Majorly Addicted

Hi Kelley,

Two and a half years ago I purchased a three year old gelding from you named "Hand Me The Chex" and I wanted to give you an update on how he is doing.  Chex has become an awesome gelding! He has the nicest personality that I have ever worked with and enjoys his job.  He is a brave trail horse and works well in the ring too.  He is just popping over cross rails and becoming more straight and consistent.  I check your website often looking for my next QH.  Chex is going to be Madelyn's horse sooner than I think, she had her first ride on him this weekend (at 15 months) and already loves him!  Thanks for finding him and getting him started the way that you did, he is really a pleasure to ride!  Thanks again and keep up the good work,

Chrissy McClure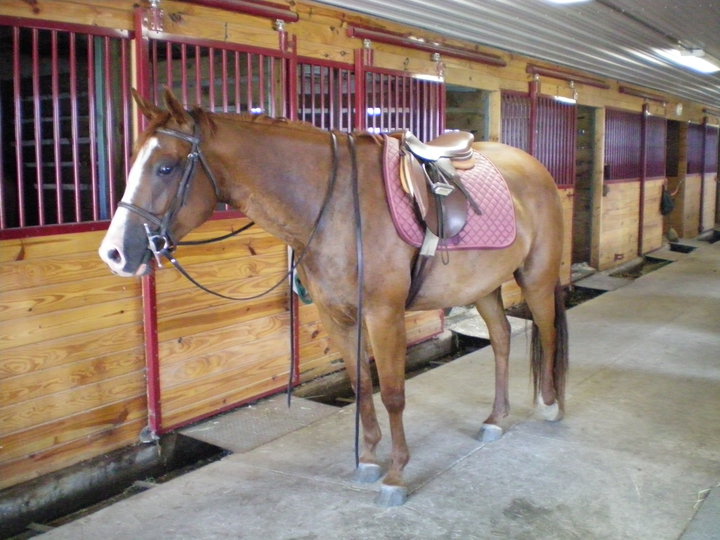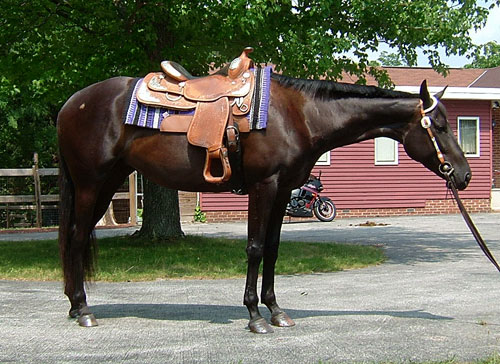 Kelley is amazing! She has taken my daughter and her horses from back yard ponys to blue ribbon winners! From flats to jumpers to dressage. She is patient, helpful, confident and very knowledgeable with all aspects of showmanship . Kelley is always on time and very dependable. I highly recommend Kelly for your showing career, or just pleasure. Julie

Phenomenal lesson program tailored to what each individual needs. Highly recommend for training; Kelley went beyond what was expected and emphasizes on teaching you how to ride and work through problems on your own rather than relying on training devices or regular riding from a trainer. My horse is happier and riding the best he ever has in the years I've owned him. Also great at building confidence and providing a fun, positive atmosphere.

Amanda

Kelley is very knowledge in the horse world. I started taking lessons with her and didnt know how to ready a horse for a ride. After only three months with weekly lessons, I was able to comfortably obtain a horse. She would gently correct my mistakes and she always is encouraging to me and the horse. She cares about the animals and always is watching out for their health and care. I feel I was lucky to find someone so willing, knowledgeable and flexable for lessons and on going help.     Kathy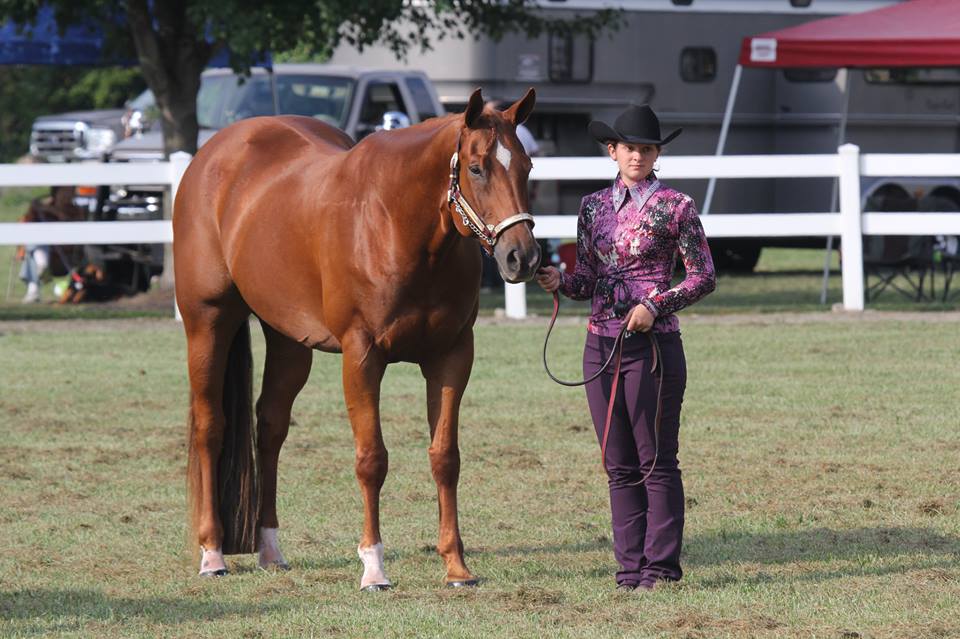 Mikell Farm   Performance Horses


Kelley is an amazing instructor! As a retired lady who had not been riding for over 25 years, I never thought I could achieve going to a horse show, but Kelley encouraged me and got me there. With Kelley's expertise, she was able to determine exactly what I needed to improve my riding. Her method of instruction was extremely helpful and lots of fun! Plus, I loved the horse. I highly recommend her as a trainer.

Sharon Whitle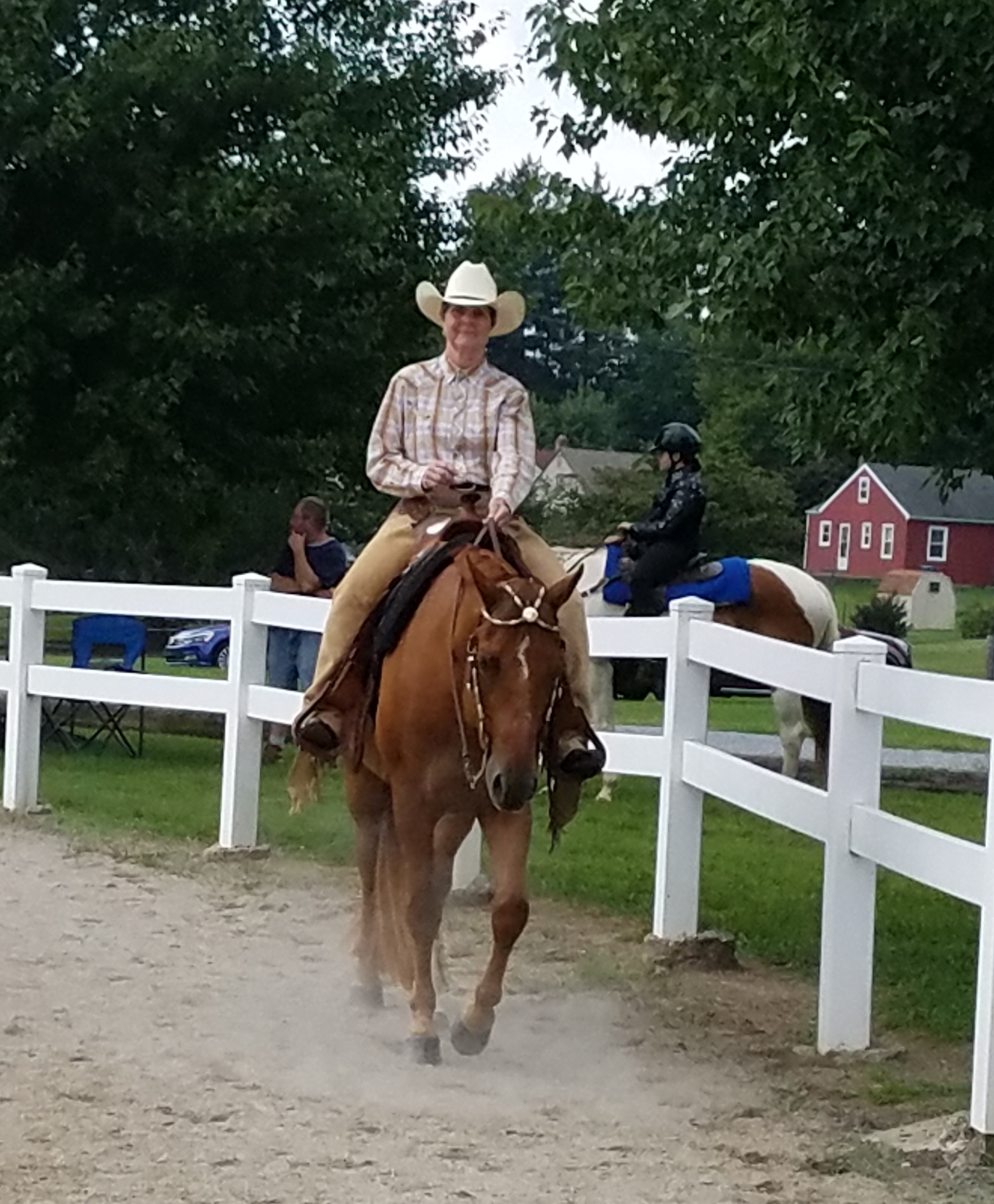 Kelley has been an amazing instructor and flexible with my needs. You can tell this is def her passion and that she really cares and knows what shes doing with her horses. She is comfortable with them and can read them so well. This helped me transition well since my last experience before Kelley was not a good one.  Kayla

Kelley is very knowledge in the horse world. I started taking lessons with her and didnt know how to get a horse ready for a ride. After only three months with weekly lessons, I was able to comfortably obtain a horse. She would gently correct my mistakes and she always is encouraging to me and the horse. She cares about the animals and always is watching out for their health and care. I feel I was lucky to find someone so willing, knowledgeable and flexable for lessons and on going help. Kathy